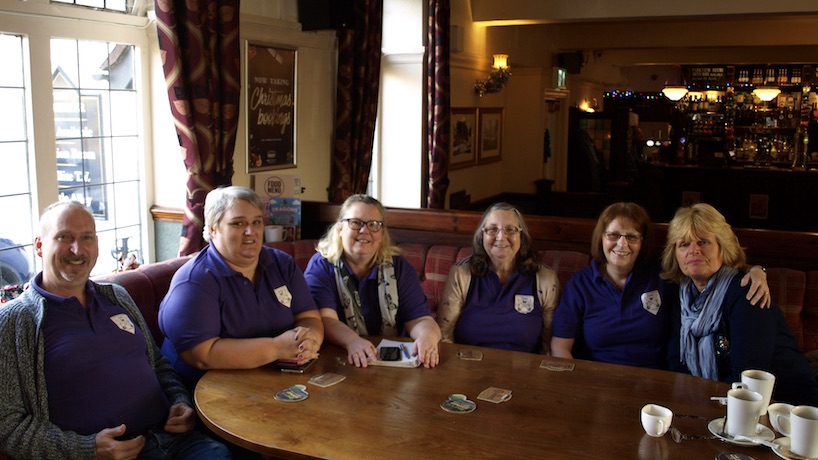 "Do you see that tree, there?" Cheryl asks, pointing out the window. "Imagine all the branches as nerve endings in your body. With fibromyalgia, it feels like every branch is burning."
THE Fairwater Pub doesn't open until 11am, so I wait outside for Alan and Linda. They started the Cardiff and Vale Fibro-fighters group in Barry a year and half ago. Since then, they've opened two more groups in Fairwater and Penarth.
When I spoke to Alan Winning-Wyatt on the phone, he told me his wife had fibromyalgia. He used to be an ambulance driver but gave it up to care for Linda.
Little is known about fibromyalgia. It is thought to be triggered by extreme stress or trauma. There are over 200 symptoms, but most sufferers experience extreme nerve pain, pins and needles, insomnia and "fibro fog" – temporary memory loss.
There are 18 trigger points around the shoulders, knees, elbows and hips, where someone with fibromyalgia will feel pain five times more than a normal person.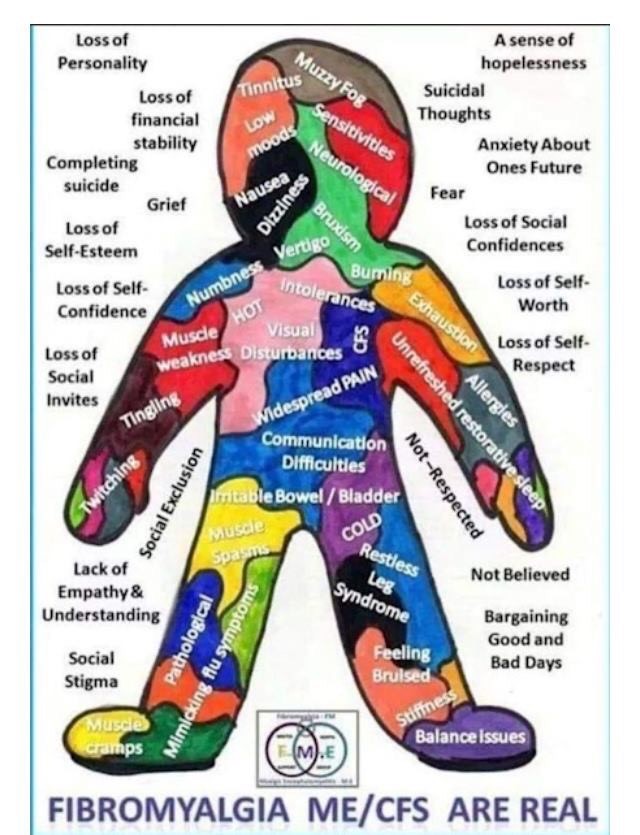 A car pulls up outside the pub and a man and two women get out. All three of them are wearing purple t-shirts with the fibro-fighters logo.
The man is Alan, 52. He points to the driver of the car: "This is Linda, my wife," he says. She is a little stiff but shows no other obvious signs of illness.
"Because it's invisible, it's so hard for people to accept that it's real," Alan explains. "They're suffering all the time and that's why we started the group: it's a support network."
The second woman, Monique, is the group's secretary. She comes from the Netherlands, where fibromyalgia still isn't recognised as an illness.
The fibro-fighters meet here every Monday morning. As Alan approaches the pub, the barman comes to unlock the door.
Inside, we sit down at a big table by the window.
"I need a coffee," says Linda.
Fibromyalgia prevents you from entering deep sleep, so she and Monique often feel like they never went to bed.
Alan goes to get the coffee, and I ask Linda why they started the group.
"When I was diagnosed five years ago, I was given a booklet and told, 'there you go, get on with it'," she says. "There was no information."
"For a year we were just a coffee group, and then for the past six months we've been applying to be a charity. I've done a lot of research to help other people."
Linda and Alan are in the process of getting their charity status approved and hope to see it come through before Christmas.
Alan returns with the coffee, just as an elderly lady comes into the pub. She is smartly dressed, with her hair clipped back. I guess from her purple t-shirt that she is another member of the group.
Her name is Thelma and as she sits down, Linda takes out a packet of chocolate biscuits. Soon we are joined by Margaret and Cheryl.
Fibromyalgia affects more women than men, but Alan tells me there is usually a young man at the meetings.
He rolls his eyes: "The women call him Mr Grey because he's so young and handsome."
"He started his own business when the fibro meant he couldn't work a normal job anymore: he makes picture frames," says Alan.
Fibromyalgia rarely strikes without a trigger. For some of the group, childhood trauma sparked their symptoms: for others, the condition was brought on by an accident or another illness.
When she was 40, Margaret had a serious operation for endometriosis. Soon after this, her marriage broke down.
Now 62, she believes the combined stress of these things triggered her fibromyalgia.
"I spent nearly two years in bed," Margaret says.
She shivers slightly and buttons up her cardigan.
"You cold, Margaret?" Linda asks.
Her friend nods.
"You can't control your temperature," says Margaret. "It can go very high, or very low."
Cheryl used to be a greengrocer and did a lot of heavy lifting.
When she started to experience nerve pain, she went to her GP. However, they didn't recognise symptoms of fibromyalgia and sent her away with antidepressants.
"They made me feel – ugh – rotten! I got so fed up that I ended up paying to see a rheumatologist in a private clinic," says Cheryl.
Since then, she has spent all her savings on consultations at the Spire Hospital.
Linda tells me the PIP (Personal Independent Payment) benefit requires you to fill out some "very personal" forms.
"When I did mine, I felt like crying," she says. "A lot of people look at them and say, 'oh well I'm not that bad', but you have to remember what you're like on your worst days."
"I had PIP form training with Neath Social Services. It does help, and I do offer my services to people in the group," she says.
Out of the 35 people she has helped, 29 have had their forms approved.
As well as practical support, the group also offers friendship.
"Because this group is regular, if people don't turn up, we email them to ask, 'are you okay?' At least they know that we're thinking of them," Alan says.
Thelma, 81, also runs a knitting group: "I think you've got to get up and do a bit, on your good days" she says. "I'll talk to anyone over a coffee. I like a chat, because I live on my own."
It has taken a while for Thelma's family to recognise how much fibromyalgia affects her.
"Painkillers only deaden the pain," says Alan. "They don't take it away, because every pain killer has been designed for muscles and joints."
Alan and Linda have been working hard to improve people's understanding of the illness.
This year, South Wales Police have taken their advice onboard and are using the fibro-fighters' PowerPoint during first aid training for new staff.
The fibro-fighters are also on the Cardiff airport disability forum, where staff to learn how to pat down someone with fibromyalgia without hurting them, and how to make them comfortable on long-haul flights.
Alan is optimistic: he thinks now Lady Gaga and Morgan Freeman have said they have fibromyalgia, more people will be aware of the illness.
"The three things we're looking for in further research are: finding a painkiller that works, finding something that helps them sleep, and a definite diagnosis of what fibromyalgia is."
Around the table, the women are chatting about their plans for Christmas. I thank them for letting me join them and pack up my bag to leave.
As I reach the door, I look back. They are engrossed in conversation: chatting like any other group of friends getting coffee.
As Monique put it: "It's all about living for the good days."