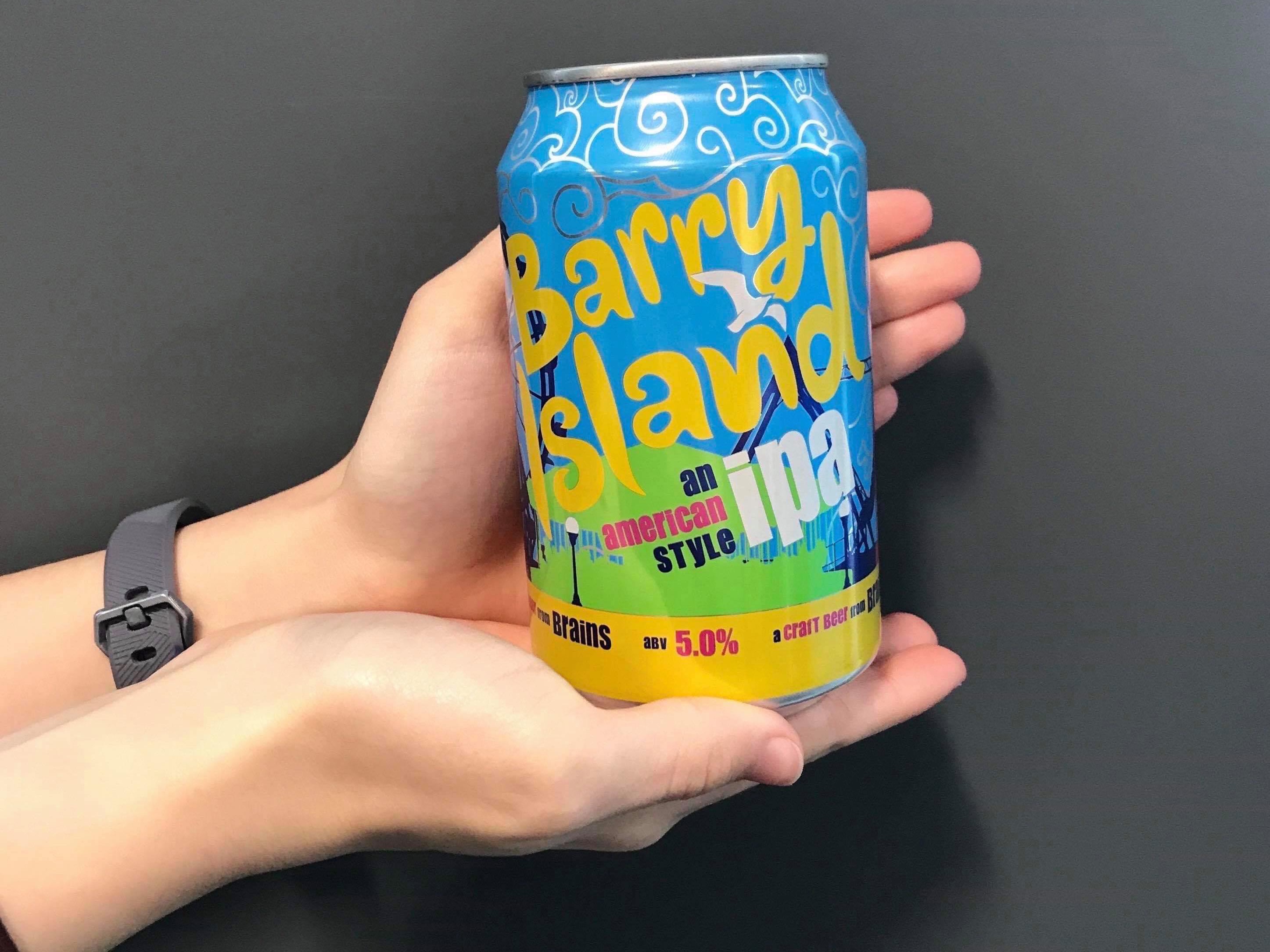 Cardiff brewery hopes colourful revamp of its popular craft IPA will boost sales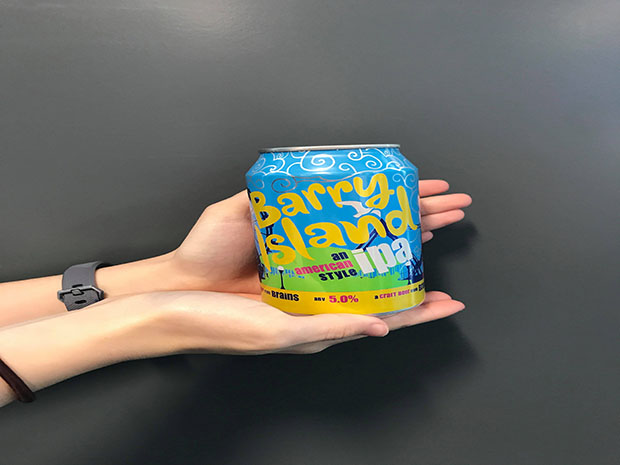 THE "sun-kissed" beaches of South Wales inspired the new look of the popular craft beer, Barry Island IPA.
The attractions of Barry Island form part of the charm of the BBC TV series, Gavin and Stacey. Around 11.6 million people watched its Christmas special.
On its website, SA Brain said: "We wanted our new style of Barry Island IPA to capture the true spirit of Barry Island by highlighting some of its features on the new pump clip face.
"Just like us, we're sure any Welsh family has had some amazing times in Barry Island, and our wavy, colourful new style of the pump clip is looking to bring back all those coast side memories at the funfair."
The pump clip and the can have been redesigned from a grey, factory image to a brighter, fairground scene.
A spokesperson for SA Brain told The Cardiffian: "The craft beer market has continued to evolve at a rapid pace and we wanted to reflect that with a fresher more contemporary look."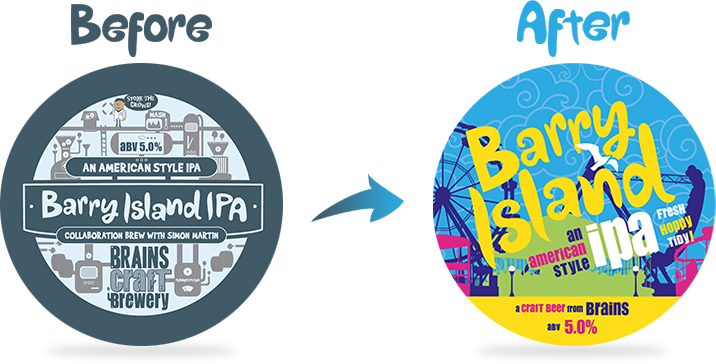 "We wanted to make the most of the sights of Barry Island that we all know and love, the rides, the seafront and the seagulls on the lookout for your chips!" said a spokesperson for SA Brain.
The new design has been well received from people in the pub industry to fans of the craft beer.
Sam Brady, 22, a drayman from Stroud said: "I have never even tried the beer, but I think the new design is really good!
"Very eye-catching and I'm far more likely to pick it."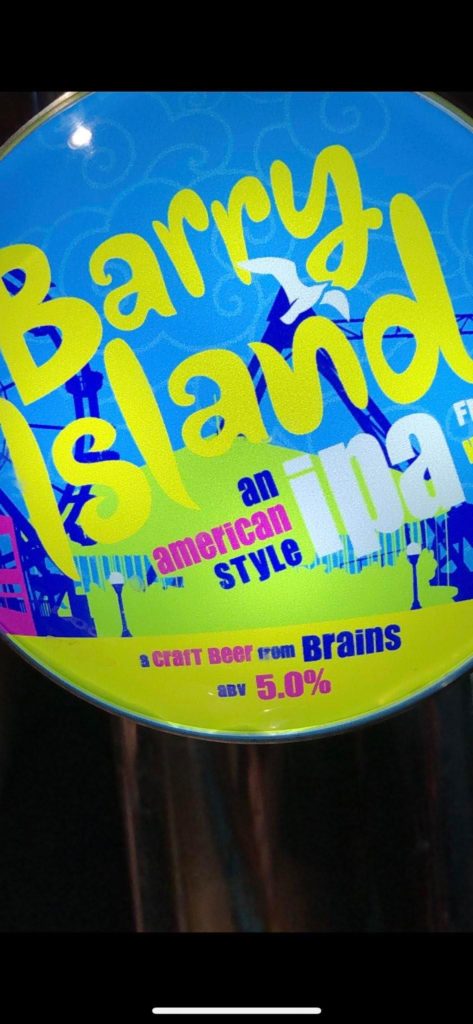 Jessica Lea-Brown, 26, from Cardiff said: "The new design is definitely eye catching, I did notice the change the last time I bought it – I like that the new design showcases Barry and what it has to offer.
"I've been encouraging all my friends to try it for years, so the sales go up and SA Brains don't discontinue it.
"It was good to see Brains branching out into more craft beers. I just wish more places stocked it!"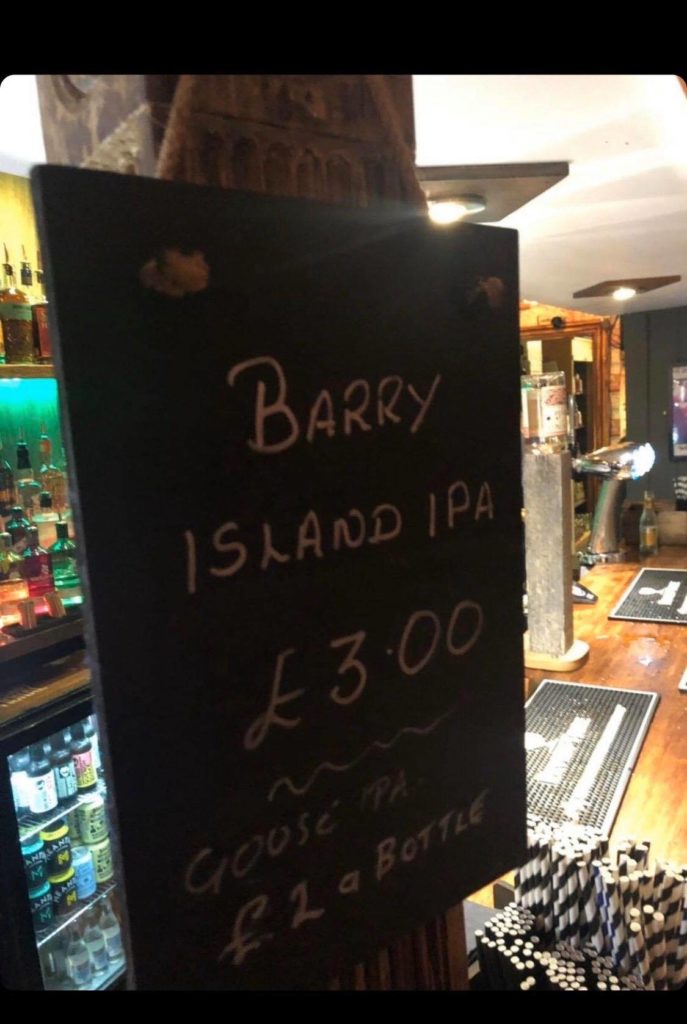 However, others are not so keen on the new design.
"It's my favourite Brains, but I am not so keen on the new packaging. It feels like they're trying to riff on Tiny Rebel brewery styles," said Glynn Mottershead, 48, from Cardiff.
The ingredients have not changed. Brains said: "While evolution is important, we wanted to make sure that the taste remained untouched, because if it's not broke – don't fix it!"
Barry Island IPA was originally developed in 2012 in conjunction with Barry's own Simon Martin, one of the original craft ale influencers."
Most of the craft beer is sold in Wales to pubs, and Sainsburys and Asda. Barry Island IPA can also be found on tap in a few Welsh-style pubs in London such as The London Welsh Centre.