St John Cymru campaign aims to boost confidence in case of cardiac arrest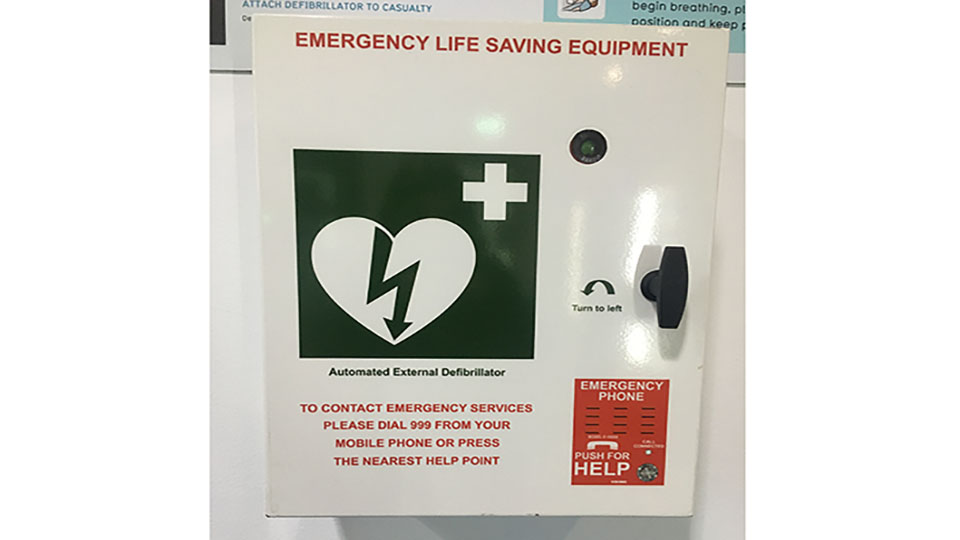 FIRST aid charity, St John Cymru, is offering free defibrillator courses across Wales as part of its month-long #defibruary campaign.
Around 8,000 people in Wales experience a sudden cardiac arrest every year, but through its campaign, St John Cymru hopes to increase the number of people who survive.
A defibrillator, also known as an AED, is a portable device which can automatically diagnose and administer a high energy electric shock to the heart of someone suffering a cardiac arrest.
They can be found in public locations, such as schools and railway stations, and are often stored in a cabinet or plastic case.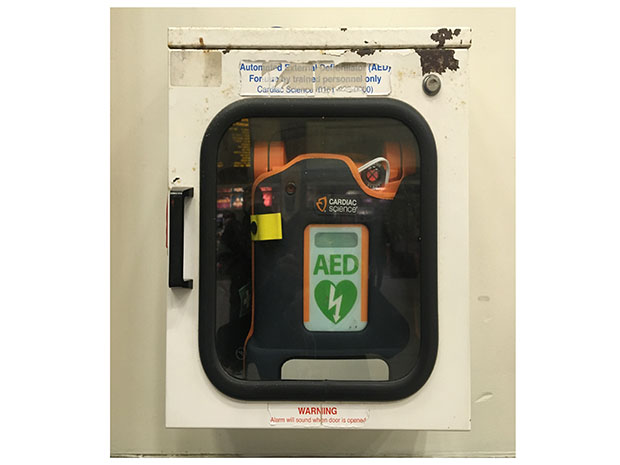 A survey on Out-of-Hospital Cardiac Arrests (OCHA), found that only 38% of respondents said they would be confident about using a defibrillator.
Sudden cardiac arrests can happen with no warning and chances of survival decrease by up to 10% for every minute that goes by without any treatment.
However, if a defibrillator can be used within one minute of a cardiac arrest, that person's chance of survival can be as high as 90%.
Defibrillators include step-by-step instructions of how to use them, so anyone in an emergency should be able to use the device.
However, St John Cymru's courses let people know what to expect and make them more confident to use one in a stressful, emergency situation.
The training also covers CPR, which an individual may also be required to perform even though a defibrillator has been applied.
It was also found that 55% of people in Wales do not know the location of their nearest defibrillator.
St John Cymru hope to improve this by encouraging people to locate their nearest defibrillator and share a picture of it online with #defibruary.
St John Cymru Director of Training, Jon Phillips, said: "We mustn't underestimate the difference a defibrillator can make in a life-threatening situation.
"While it's really positive to see the number of defibrillators in local communities increasing, there's still so much more to be done to help people feel more confident to use one.
"We hope people will take the time to make the most of our free training sessions which will be held in communities across Wales this month.
"The use of defibrillators has been proven to make a significant difference to survival rates when used correctly. With this, we hope that we will see more people in Wales becoming aware of the potential difference a defibrillator could make."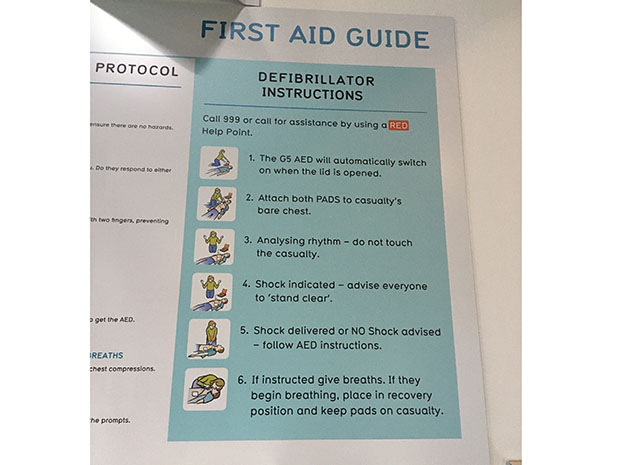 A new school curriculum has been drafted by the Welsh Government and includes proposals to add lifesaving skills and first aid training.
A Welsh Government spokesperson said: "Teachers will be able to focus on a wide range of health and well-being topics, including first aid and lifesaving skills, within the new curriculum for Wales."
Paediatric nurse, Erin Stammers, 21, from Cathays, said she would be happy to see schools in Wales include first aid training on the curriculum and thinks emergency first aid skills should be known by everyone, not just medical professionals.
"You hear of cases where kids have been able to help their parents in an emergency situation, I think it's great," she said.
There are 11 free two-hour Defib Awareness courses in Cardiff during the remainder of February which can be booked through St John Cymru's website.
NHS Wales has a webpage that lists all defibrillator locations across Wales.
St John Cymru also encourage anyone with a defibrillator in their workplace or organization to register it with NHS Wales as a Public Access Defibrillator.