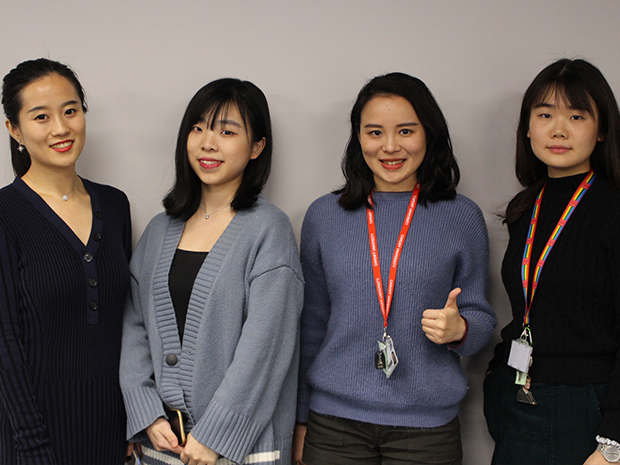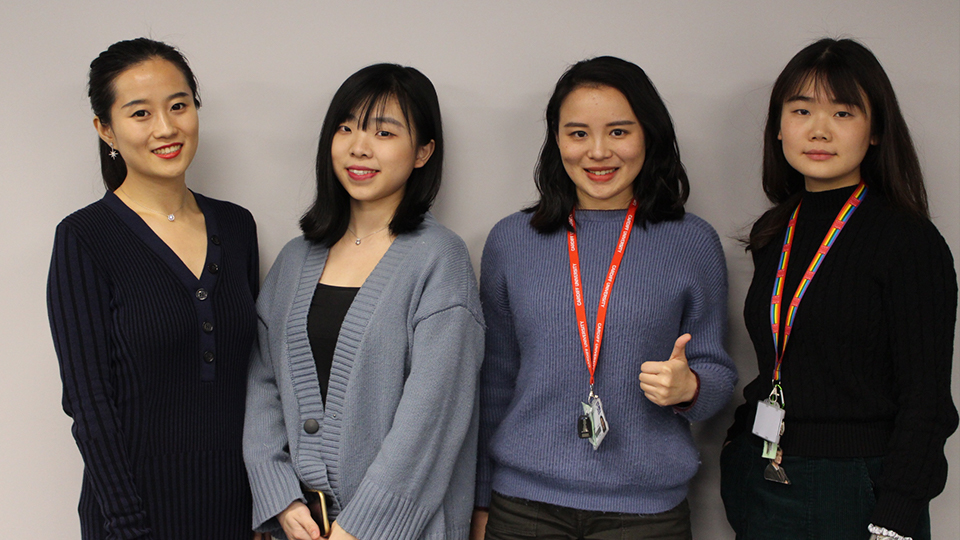 Students organised donations, paperwork and transport from Cardiff to the area where the outbreak began
FOUR Cardiff students have collected and shipped £4,000 worth of medical masks, covers and gloves for under-supplied Chinese hospitals dealing with Coronavirus.
Cardiff Supports Huangshi was set up by Cardiff University postgraduate international Public Relations students Jenny Luo, Pei Pei Zhu, Zuki Yang, and Elizabeth Yang.
They collected the supplies to tackle the shortage of medical supplies to protect doctors and nurses in Huangshi, which is in China's Hubei province and only 62 miles away from Wuhan, where the outbreak started.
The students, all from southern China, had to get backing from the Chinese embassy in London so they could ship the supplies.
They organised all the paperwork, shipping, and donations themselves, and accompanied the first batch of 30 boxes to Swansea. The boxes were taken to London where they are waiting for a flight to Changsha in China's Hunan province, which neighbours Hubei.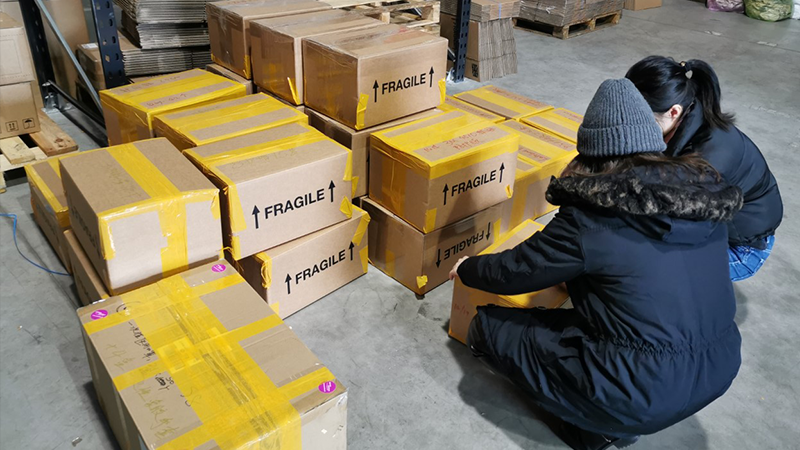 They will then be taken to Huangshi Central Hospital – where the largest number of patients are being treated in the city.
Huangshi, which has travel restrictions placed on it, is in dire need of supplies because of its proximity to the locked down city of Wuhan, the group said.
Ms Luo, 28, said it was a huge challenge to organise due to flight cancellations, piles of customs paperwork and the need to get supplies which will be accepted by the hospitals.
"We were staying up until four in the morning some days worrying about how to do it, and searching online for advice – it's definitely more difficult than writing essays," she said.
"It's a necessary road for us. If there's no stress and no challenge, we wouldn't make progress.
"At first, we weren't sure about shipping, delivery, or how many donations we would get.
Elizabeth Yang, 22, whose mother was a nurse during the 2002 SARS outbreak, described the situation in China as "heart-breaking".
She said: "We weren't thinking much in the beginning, we just saw the news and wanted to help – it was an emotional connection.
"But we're not just doing this because we have an emotional connection to it – Coronavirus will smash the Chinese economy, which could really harm the rest of the world.
"We're only four people, and we hope British people can help with China's current struggles.
"The UK isn't in urgent need right now, and so as Chinese people we wanted to help."
Zuki Yang, 22, said the cancelled flights made the task much more complicated than expected.
They said that since it was Spring Festival in China when the outbreak happened, very few people were working and that added to the problem of short supplies.
Items needed are masks, gloves, goggles, medical protective covers and caps for medical staff – but they must be medical-grade and more than a year in-date.
Surgical masks and the more expensive FFP2 filtered versions are the supplies most in demand.
The group advise people who want to donate to contact them so the right supplies can be given.
Pei Pei Zhu, 23, said the high cost of some items in the UK has been a problem, with one medical overall which can only be used once costing at least £6.
"We want to do meaningful things and let medical workers protect themselves – they are fighting for us," she said.
"Seeing the news coverage, especially about older people, has made me want to help more.
"Everyone has been really brave in the way they've been facing the problems."
Ms Zhu added she has friends living in Hubei, and despite the lockdowns people have been in good spirits.
Elizabeth Yang said they were surprised by the number of donations they received.
"There was lots of uncertainty – we weren't sure how many people would come out, or how much they'd donate," she said.
"The other concern was how to get the word out. It was really hard."
The group used social media app WeChat to advertise the donation drive to other Chinese students in Cardiff and hopes a second batch could include people from a wider audience.
While no cases have been confirmed in Wales, nine people have coronavirus in England.
According to the World Health Organisation (WHO), COVID-19, this current strain has now killed more than 1,100 people in China. Around 45,000 people across the world have the virus, which attacks respiratory organs and can be fatal.
Public Health Wales has said anyone who has been to Wuhan or the Hubei Province in China in the last 14 days to remain at home and call NHS Wales on 0845 4647 or 111, even if they do not have symptoms.
It also instructed people who have shown symptoms and been to China, Thailand, Japan, Hong Kong, Taiwan, Singapore, Malaysia or Macau in the last 14 days to stay indoors and call the NHS.
Cardiff Supports Huangshi are hoping to send a second wave of supplies soon.
If you would like to donate to the group, or find out more, contact them via cardiff2huangshi@gmail.com.