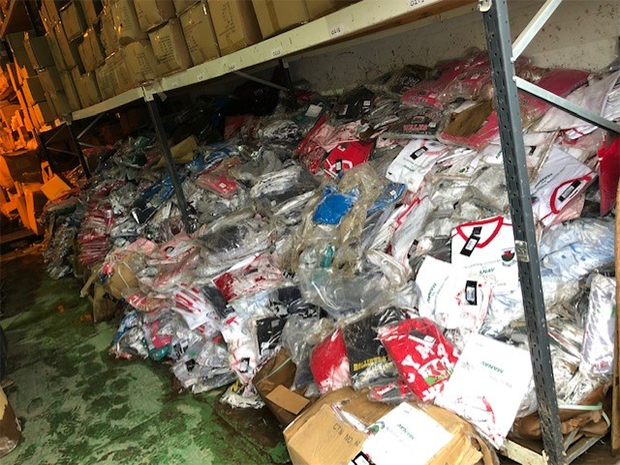 It couldn't have come at a worse time, says owner ahead of Six Nations game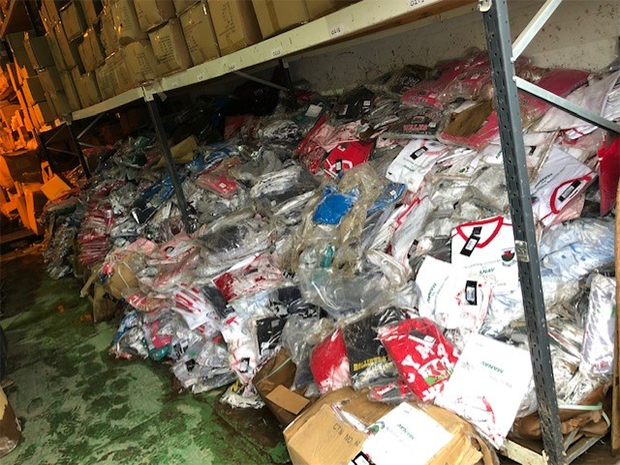 THE biggest supplier of Welsh clothing and souvenirs is facing £500,000 worth of damage after its shop and warehouse were hit by flooding.
First Image, which supplies Welsh memorabilia to 150 shops, saw Storm Dennis wipe out 35% of its stock at the firm's premises in Treforest.
With Wales playing France in the Six Nations tomorrow owner Harmesh 'Harry' Singh, 60, said: "The flooding "couldn't have come at a worse time.
The flood damage to Mr Singh's warehouse and shop at Treforest industrial estate
"The France game is one of the busiest games for us and it's happened a week before," he said.
"We supply a lot of the stores outside the stadium and in the town centre and we have had to turn their orders down.
"The store would be rammed with people buying hats and scarves for the game, there has not been a single person in the shop. It's impacted us like you wouldn't believe.
"We're going to have to replace most of it so on a weekly basis we will be incurring losses of £5,000 at least, on top of the losses we've already incurred.
"At the moment we can't take any orders at all because we can't get to the stock because it's all full of dirt and mud."
One of the shops impacted is The Welsh Shop opposite Cardiff Castle and owner Bob Rice, 69, agrees that the Six Nations is crucial for business.
"It's vital because tourism is quiet this time of year, until Easter really. So, these rugby games, especially when they're at home, are a big injection for us," he said.
Luckily Mr. Rice has avoided suffering stock shortages for the time being.
"We're already stocked up and geared up for the weekend as I suppose most of the shops are for this particular match but of course it's the ongoing concern because they are a major supplier of ours.
"Knowing the proprietor like I do they'll overcome it and just move on."
Bob Rice, manager of the Welsh Shop opposite Cardiff Castle
Mr Singh, who has had the business in Treforest industrial estate for 25 years, said the total loss will be in excess of half a million pounds.
"The council need to pull their finger out a bit more because we can't start trading until they've cleaned the car park and unblocked the drains," said Mr Singh.
"Every time it rains there are pools of water outside and then when customers are walking in there is mud and sewage on their feet. It's horrible."
The owner who has been in the business of selling Welsh souvenirs for over 40 years praised the local community for their support after Storm Dennis but said it "could take months to get back to normal".