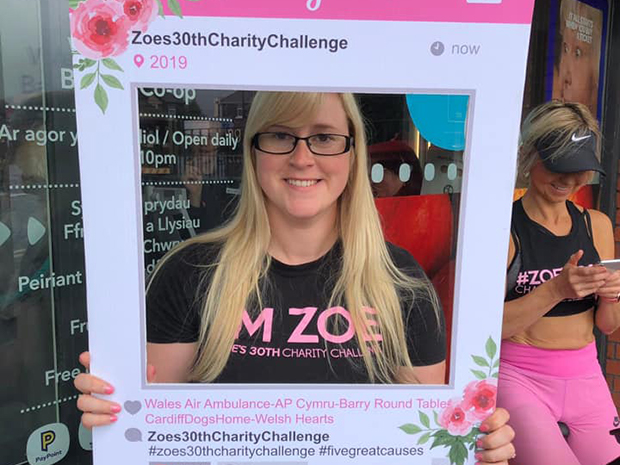 Zoe Selby helped seven charities, inspired by the memories of her father and grandmother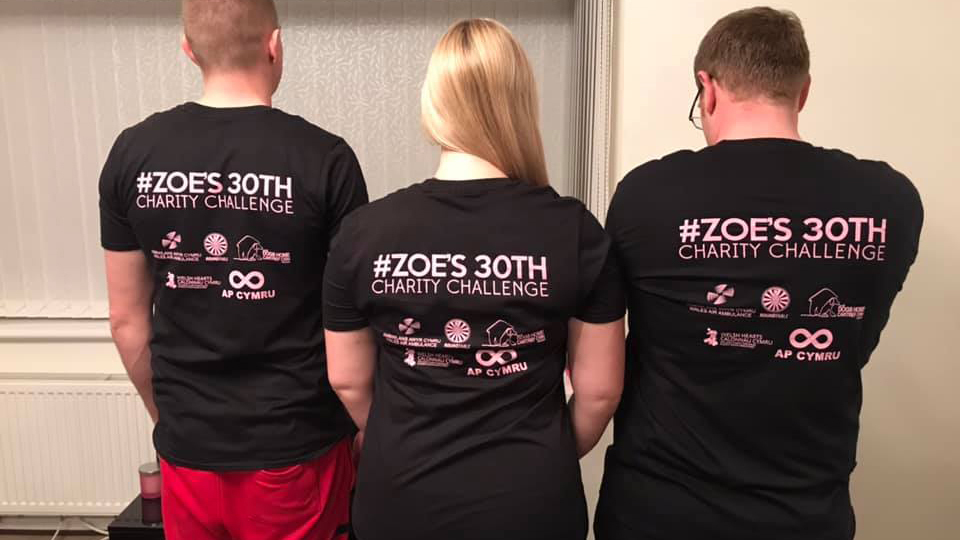 A CARDIFF woman raised over £7000 for seven charities by participating in 30 challenges.
To celebrate her 30th birthday, Zoe Selby, 31, took part in fun runs, bake sales and a bungee jump all in one year.

The Co-Op store manager said: "I had a bad few years, my dad passed away and then my nan not long after – I thought, I can either go into my 30s feeling miserable or I can jolly myself along a little bit.
"I decided to raise money for charities because I was always passionate about it, but I let go a little bit after my nan died as she was always my biggest fundraising fan."
Picking the charities was the hardest part for Zoe, who started with five, which quickly became seven.
The seven charities were AP Cymru, Barry Roundtables Elderly Christmas meal, Cardiff Dogs Home, Macmillan, Ty Hafan, Wales Air Ambulance, and Welsh Hearts.

Welsh Hearts was chosen in honor of her dad. She said: "Everyone should know how to use a defibrillator."
She also chose AP Cymru because her cousin has autism and she believes the work the charity does is "incredible".
Zoe, from Fairwater, came up with the birthday challenge idea in November 2018, two months before her 30th birthday.
Her first event was the Barry Island New Year's Day swim. The other events were picked from her bucket list or were inspired by a family member.
"My dad was born in the 1950s, so we did a 1950s day. And I held a 1980s disco because I was born in 1989," she explained.
Her favourite challenge was the bungee jump because it was the most thrilling, despite her nerves.
Zoe took part in two to three events per month with her husband, mum, sister and colleague, Jo.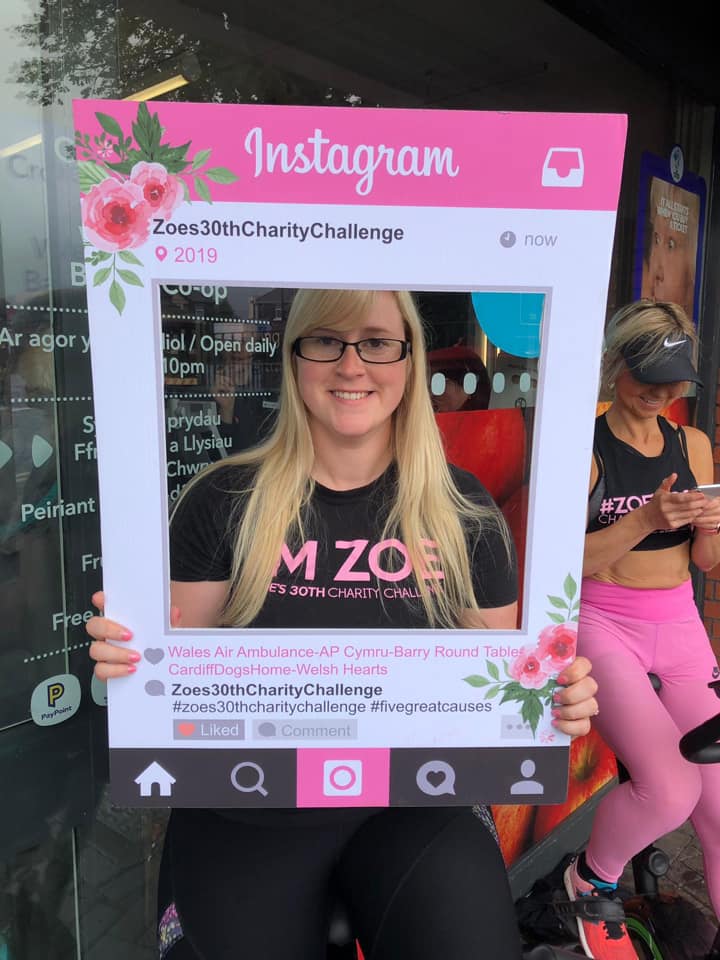 Her husband, Mark Selby, 35, said: "I am so proud to have been a part of something that not only helped some amazing causes but helped people come together to achieve some personal goals."
Her mum, Lenise James, 52, also expressed her pride. "[Zoe] pushed herself and many other people to do things so out of their comfort zone, including me," she said.
"It's been a tough time for us as a family but last year brought us together – her dad and her nan would be so proud of her too."
Cardiff Dogs Home shared their appreciation for Zoe's fundraising.
In a post on Facebook, the charity said: "This wonderful lady has raised £1,230 holding different challenges to raise money for some organisations of her choice.
"We were one of the chosen ones and we want to say a massive thank you – we are totally overwhelmed and can't thank her enough."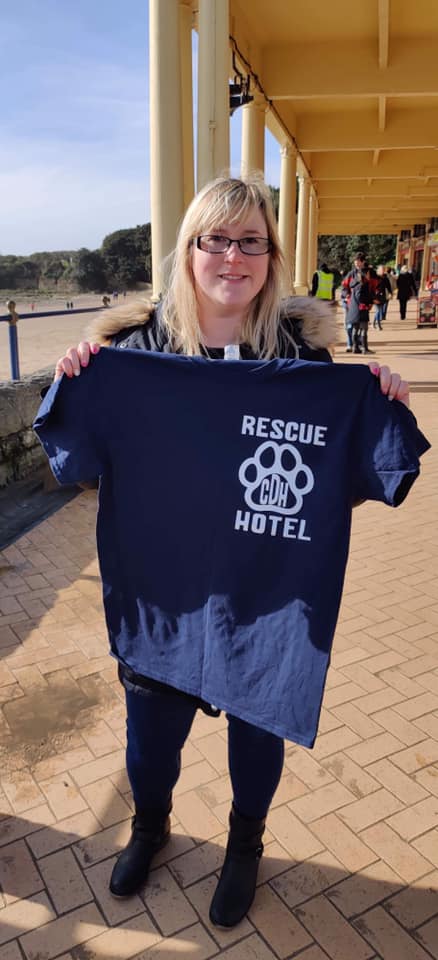 However, there were some issues throughout the year. Zoe said: "The weather wasn't our friend at some points and my bungee jump got postponed – but it was amazing, and it just worked."
Zoe plans to continue fundraising this year. "It is a massive part of who I am," she said.
"My advice for others is, don't wait for the right moment of right time, just grab life and do it when you can.
"If anyone wants to go out there and make a difference, then just do it."
To see all the events Zoe participated in, you can visit her Facebook page.