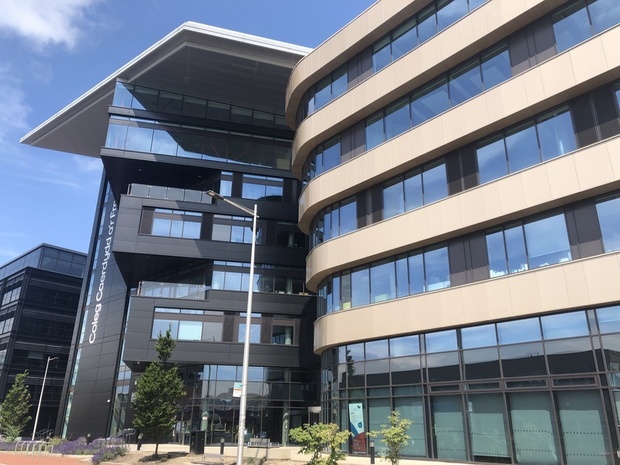 Fewer than 3.5% of apprenticeships in Wales are started by people from BAME backgrounds – and charity says advisors are not impartial
IN 2019 5.4% of Wales' population consisted of people from black, Asian or ethnic minority backgrounds (BAME), but data published by the Welsh Government shows that less than 3.5% of apprenticeships in Wales last year were started by BAME learners.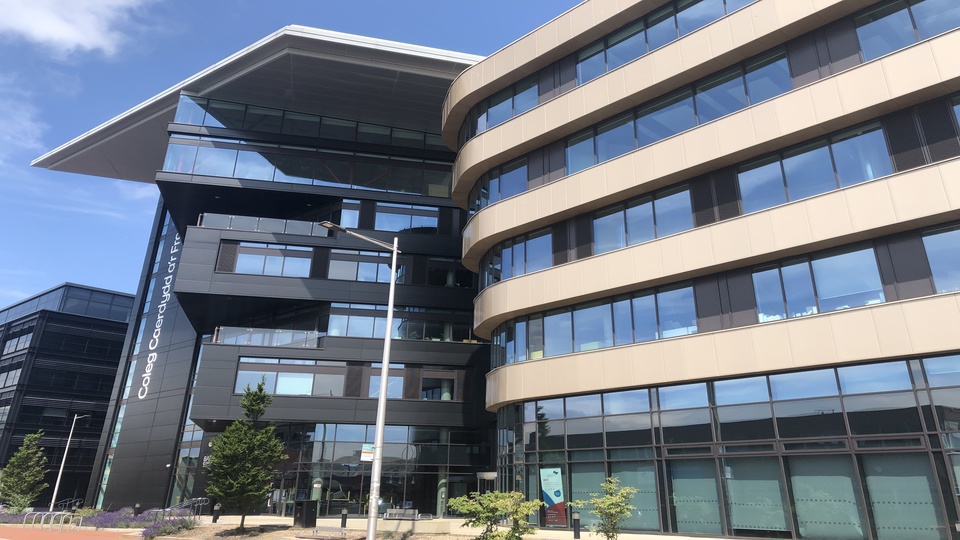 Out of the 25,945 apprenticeships completed in Wales in the 2018/19 academic year, 890 were completed by learners from BAME backgrounds.
For the figure to be proportionate with Wales' ethnic minority population, over 500 more BAME people would need to have started an apprenticeship last year.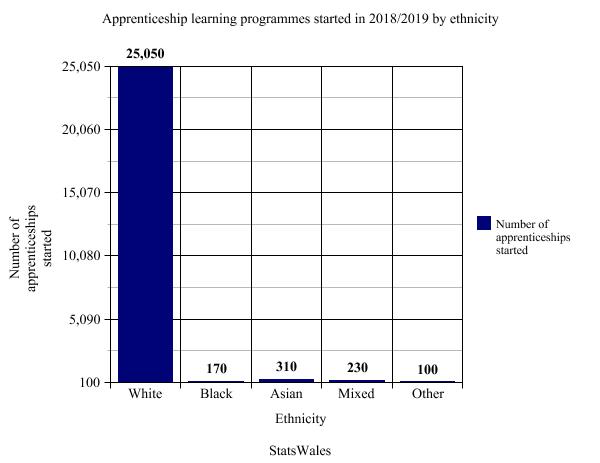 Joe Stockley from Diverse Cymru, a 'pan-equality' charity which supports people faced with discrimination in all forms, explained that the most significant barrier for diversifying apprenticeships is a lack of independent and impartial careers advice.
"Parents are overwhelmingly the main influencers on young people's decisions. However, teachers are also a key source of guidance," he said.
"Young people note that the emphasis of their careers advice is primarily on academic and educational routes, rather than apprenticeships and work-based training."
Mr Stockley added that a key way of diversifying apprenticeships is to increase focus on "taster days" and pre-apprenticeship work experience, as they give learners insight into different curriculum areas, work roles and workplaces.
"Work experience acts as a form of first-hand careers guidance," he said.
"Undermining the provision of work experience as part of the school curriculum can be detrimental to the demand for apprenticeships."
A lack of BAME role models and mentors involved with apprenticeship schemes could also be a factor in the low participation rate, explained Georgia Marks, a researcher at Diverse Cymru.
"We have heard from BAME citizens applying for apprenticeships that if they see nobody like them represented in the workplace, they don't feel that they would stand a chance in the application process," she said.
"People that we have engaged with felt that organisations' efforts to include diverse people is more of a tick-box exercise.
"When engaging with diverse individuals, they felt that more could be done to encourage participation generally, for example through mentoring schemes and programmes that could develop their employability skills, including apprenticeships. This would give them the confidence to apply for different roles," she said.
Samantha Thomas is from Ethnic Minorities and Youth Team Wales (EYST), a charity which exists to provide culturally sensitive, holistic support in areas including education, employment and health.
"The use of role models and mentors is a popular way of encouraging young people to consider a broader, and less traditional, range of job options," she said.
"However, the small numbers of people from under-represented groups in the workplace means that there are insufficient role models and mentors to encourage young people, leading to a 'catch 22'."
The Welsh Government's apprenticeship policy plan sets out how sets out how apprenticeships will play a key role in delivering more and better jobs through a stronger, fairer economy, by tackling key problems like skills shortages and poor cooperation between educational and vocational education systems.
Julie James AM, the current minister for housing and local government, was serving as the deputy minister for skills and science when the plan was published.
"We know that the jobs of tomorrow will require far higher levels of competence than in the past," she said.
"To meet this challenge, apprenticeships will need to integrate more effectively into the wider education system and economic fabric of Wales."