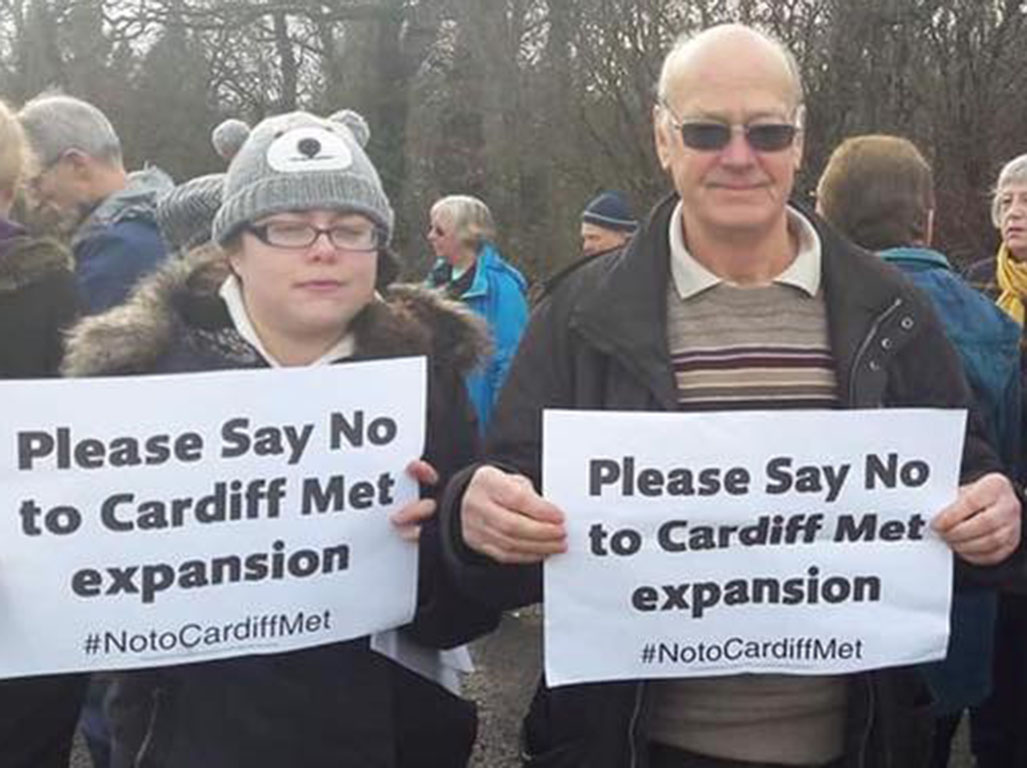 ACTIVISTS protesting Cardiff Met's plans to build a seven-storey student halls at its Cyncoed campus have won a major victory after the proposals were stalled by Cardiff council last week.
The 518-bedroom building could be intrusive upon local residents and make the area overdeveloped, said the council's planning committee as it refused to back the plans.
Action group Say No To Cardiff Met Expansion — whose members argue that no more students should be added to the 554 currently living on the Cyncoed campus —  warmly greeted the decision.
"I'm delighted and amazed but I'm also guarded about what Cardiff Met is going to come back with," said the action group's deputy chairperson Nerys Jones, 41, who lives on Carisbrooke Way, Penylan, next to the university's Cyncoed campus.
"If the plans go ahead, a building the size of Heath Hospital will be placed within 90 metres of my house. We've tried speaking with the university but they're not interested in dealing with us," said Mrs Jones.
Alongside action group chairperson Mr Chris Thomas, from Cyncoed, Mrs Jones attended the planning meeting to speak against the university's plans.
They argued that if 518 more students were housed at the Cyncoed campus, not only would it worsen existing traffic problems on local roads, it would make incidents of anti-social behaviour more frequent and cause harm to ancient woodland.
Other submissions against the proposal were given by Liberal Democrat councillors Joe Boyle (Penylan), Bill Kelloway (Penylan) and Joe Carter (Llanederyn) respectively.
The councillors were highly critical of the size of the proposed building and suggested it was not in keeping with the surrounding environment.
Speaking after the committee's decision not to support the plans, Coun Boyle said: "The university did not do enough to engage with residents or local councillors. What it presented to the planning committee was essentially what it proposed at the very beginning, despite all the objections. Its failure to engage with the community was what really let it down."
When asked to comment on the result of the planning committee meeting, a Cardiff Met spokesperson said: "The university feels it would be inappropriate to comment while the application is still in the council planning process."
It is expected that Cardiff Met will now work with planners to make changes to the application — which also includes a proposal to build a conference suite — before the planning committee returns to it on March 8.
A total of 176 letters and three petitions objecting to the building were sent to the committee during the public consultation stage.