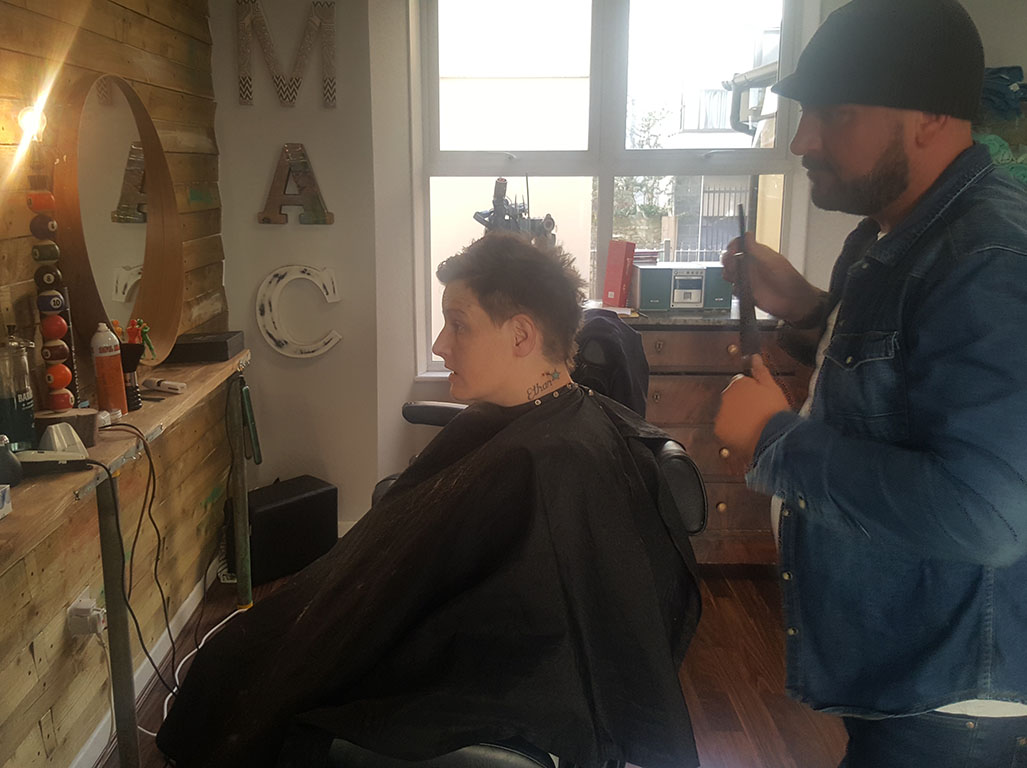 A CITY centre barber shop has received a positive response from homeless people after offering them free haircuts for the day.
As previously reported by The Cardiffian, Man About Cardiff, on Churchill Way in the city centre, opened its doors to the homeless on Monday, February 13.
The shop was meant to close at 4pm, although manager Darren Flower, 35 from Canton, didn't leave until nearly 5pm.
"For the first time, I think it went very well. We had people turning up throughout the day and I hope we can make this a monthly thing."
Around 15 homeless people visited the shop during the day and Mr Flower was encouraged by the response.
"I would've liked more but it was fine since I was the only one working. If we do it again and get more people, some of the other staff will join in," he said.
Several of the homeless people were from the Huggard Centre, a shelter based in Butetown, including Cath, who didn't want to give her last name.
She was pleased by the event, and the haircut she got from Mr Flower,  but understood why more people didn't come along.
"Things like this are a good way to get the trust of the homeless. Next time more will turn up. There are some days where we seem to go into hibernation," she said.
Mr Flower also spoke about the need to gain the trust of homeless people.
"There didn't seem to be as many of them around today. But I hope the event went some way towards building that trust with them. I'm hoping more will visit next time," he said.
Although he was happy with how the event turned out, Mr Flower said he'd advertise future events more.
"Next time I'd design some posters and get them up around the Huggard Centre. I'd definitely do more advertising and try and spread the word more," he said.
Cath said she'd do her part in spreading the word.
"I'll tell everyone. I'll definitely let them know about what you are doing."
Man About Cardiff is a part of Media Academy Cardiff, a not-for-profit organisation that works with disadvantaged people, and Mr Flower says it is up to MAC whether the event is held again.
He said: "I'm hoping to do it again. But it's completely MAC's decision."