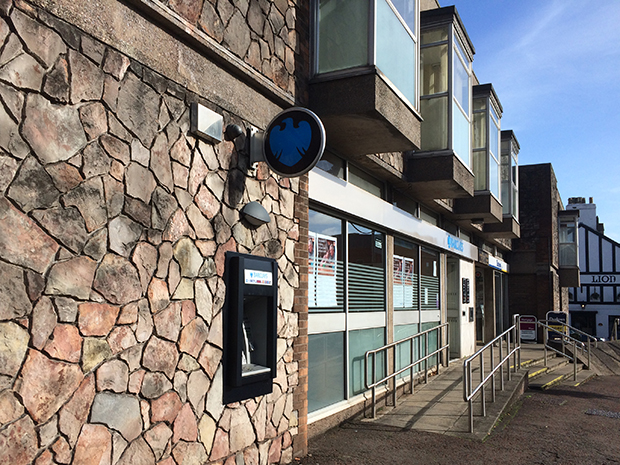 BARCLAYS will shut its Llandaff branch on Friday despite worries about the impact the closure would have on elderly residents.
The bank says only 56 people use the branch exclusively for their banking, and 80 per cent of its customers use alternative forms of banking such as by phone or online.
But some of Llandaff's older residents are not online and will have to travel 1.3 miles to Canton for the nearest Barclays branch.
Joan, 74, from Llandaff, has been with the branch for 25 years.
"Barclays has always been really convenient and the staff are very helpful. I'm very sorry that it's closing and I'll have to travel to another Barclays," she said.
"I had a letter but haven't been asked to go in and chat with them about it. I hope they will change their minds and stay open [because] it's a valuable service."
Wyn Emanuel, 66, of Herbert March Close, Danescourt, used to visit the branch but made the switch to online banking some years ago.
"I was a customer at the branch for decades, but haven't been there for ages. It's a shame that it's closing, but I suppose that's inevitable," he said.
"It will cause inconvenience for some, most likely older people. But at least there are the facilities of the Post Office available for some transactions."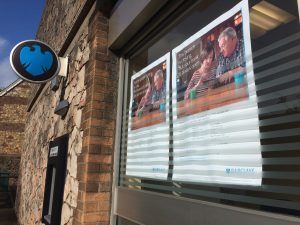 Barclays in Llandaff closes on November 3
Conservative Councillor for Llandaff and Danescourt, Sean Driscoll, said the branch's 56 regular customers were likely to be "the most vulnerable".
Mr Driscoll is working with Barclays staff to identify customers who will need more support.
He said: "The closure of Barclays in Llandaff will be a significant inconvenience to customers and local traders. Customers will have to travel some distance to the nearest branch. The worry is this will impact heavily on Barclays' elderly customers.
"Following my meetings and discussions with directors, counter staff are working hard to try to mitigate the impact of [the] closure on the most vulnerable customers."
Barclays has issued a booklet, available at the Llandaff branch, explaining alternative ways to bank.
It says it also held a formal Tea and Teach support session on October 13 and has had a "number of individual ad hoc appointments over the last couple of weeks", which it will offer until the closure.
Stephanie Smith, Barclays community banking director for the area, said: "At Barclays Llandaff branch, customer usage has continued to decline and 68 per cent of our customers now regularly use alternative branches, which is why we have taken the difficult decision to close it.
"We hope that the availability of our other Barclays branch at Canton, located just over a mile away, and access to services at the local Post Office located at 40 High Street, Llandaff along with our range of digital channels will help to ease the transition for our customers."
Barclays will shut at 12pm on Friday November 3 rather than its usual 4.30pm finish.
The Post Office on the High Street is open until 5.30pm six days a week.