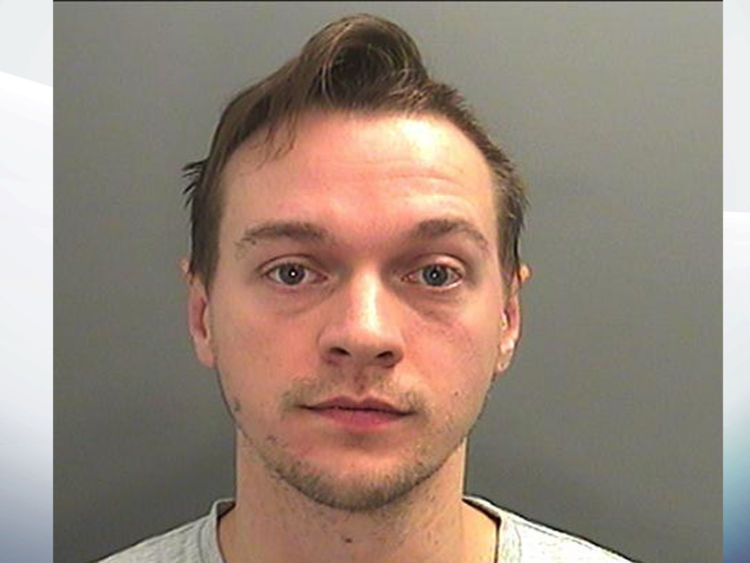 A MAN who murdered his 18-month-old daughter two weeks after formally adopting her was sentenced to life imprisonment with a minimum of 18 years today.
Matthew Scully-Hicks, 31, from Delabole, Cornwall, was yesterday found guilty of killing 18-month-old Elsie Scully-Hicks after a month-long trial at Cardiff Crown Court.
Scully-Hicks had denied the charge, but jurors unanimously agreed he had caused a fracture to the baby's skull by impact with a hard surface and broke three of her ribs by gripping her around the chest before shaking her with force at his Llandaff home on May 25, 2016.
Dressed smartly in a suit during his court appearance today, Scully-Hicks showed no signs of emotion as he was sentenced.
"You are an intelligent man. You would have known that you were struggling to cope with Elsie," said Mrs Justice Nicola Davies during the sentencing.
"You put your own self interest before that of the young child you had been entrusted to protect," the judge said.
"In deliberately inflicting serious injuries upon your 18-month-old adoptive daughter, you abused the trust which had been placed on you as Elsie's adoptive father.
"It was a gross abuse of that trust. It was an abuse of the responsibility which had been placed upon you as her adoptive father to protect and care for this young, vulnerable and defenceless child."
The judge considered aggravating and mitigating factors before issuing the sentence.
The aggravating factors were that Elsie was particularly vulnerable due to her age and that Scully-Hicks had abused a position of trust.
The judge said that Scully-Hicks' actions on May 25 were not isolated and the fact that Elsie's adoptive sibling was present when Scully-Hicks' made the call to the emergency services aggravated the offence.
Scully-Hicks' good character was considered a mitigating factor, as was a lack of premeditation but the judge said "no remorse has been shown" by the defendant.
Earlier in the trial, the jury heard that Scully-Hicks welcomed Elsie into the home he shared with his husband Craig in September 2015.
Problems with the baby's sleeping and mealtimes began to frustrate the defendant. Earlier in the trial, the court heard that Scully-Hicks had sent a series of messages describing the little girl as a "psycho" and "Satan dressed in a Babygro".
Just two months after she had moved in, the baby sustained two fractures to her right leg when Scully-Hicks claimed she had fallen when at an activity table in the kitchen.
The doctor who viewed the X-rays at the Heath Hospital in Cardiff missed one of the fractures which meant an automatic child protection medical was not carried out and an opportunity was missed.
Elsie sustained a large bruise to her forehead on December 16, 2015, which was around the time neighbours first heard the defendant swearing and losing his temper when the baby was crying.
Scully-Hicks gave the account that Elsie lost her balance when pulling herself up on her play kitchen and hit her head on the worktop.
The judge said she did not accept that Elsie would have fallen forwards. "She would have fallen backwards and would not have struck her head on the worktop of the kitchen."
On March 10, 2016, Elsie fell down the stairs. She was treated at the hospital, where a doctor said Elsie's injuries were consistent with a fall.
The judge said she "cannot be satisfied that the injuries sustained on March 10, 2016 were as a result of [Scully-Hick's] actions".
At 6.19pm on May 25, 2016, Scully-Hicks called 999 saying Elsie was not moving or breathing.
The baby was rushed to University Hospital of Wales, Heath, Cardiff, having gone into cardiac arrest.
She died in hospital in the early hours of May 29, after doctors determined she could not be saved and switched off her ventilator.
A post-mortem examination found recent bleeding on both sides of Elsie's brain.
She also had a skull fracture, rib fractures and haemorrhages in both eyes from a head injury.
The judge said that Scully-Hick's actions have "devastated three families": Elsie's birth family, the family he built with his husband, Craig, and his own birth family.