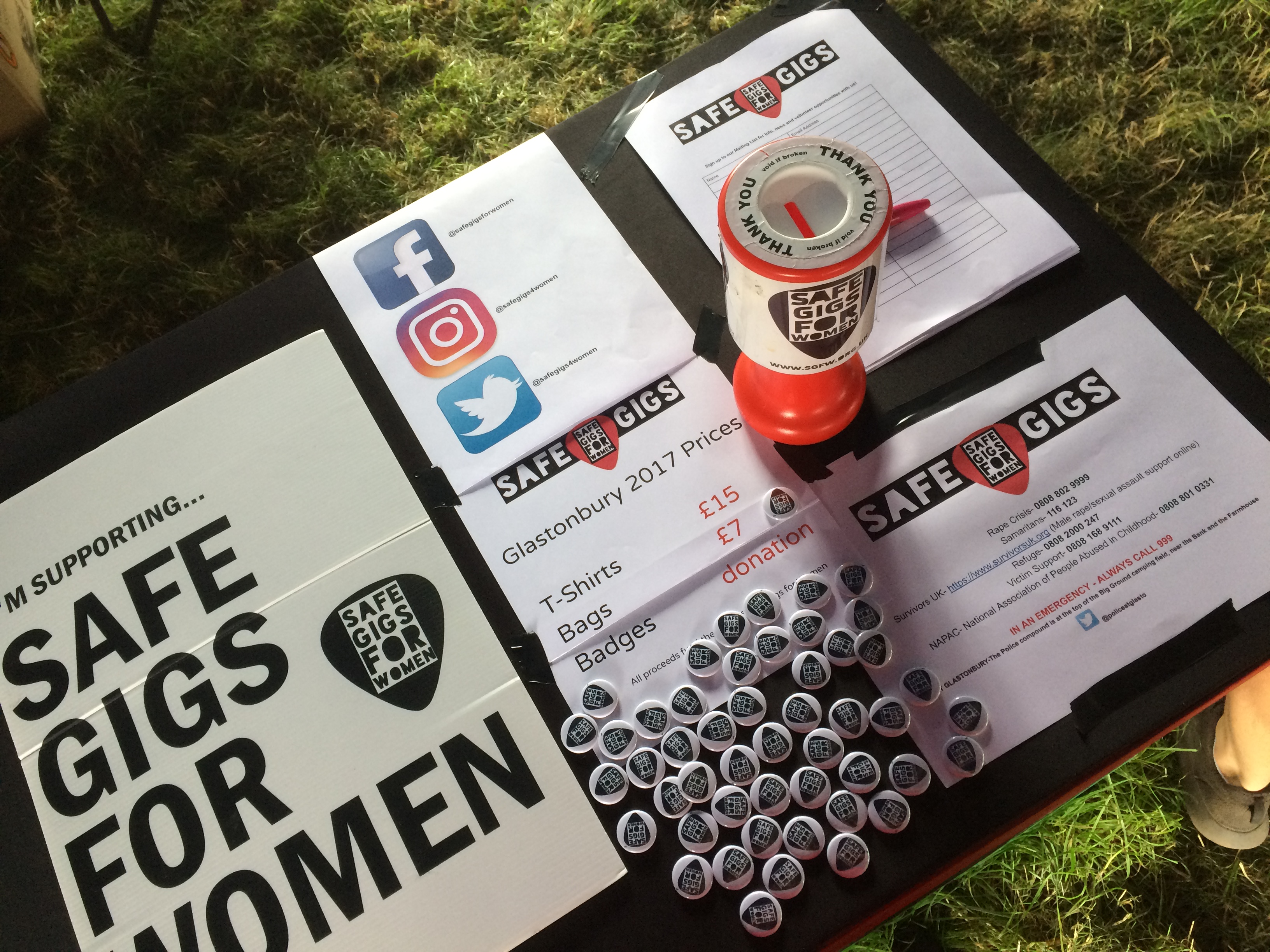 A CHARITY that helps women to stay safe from sexual harassment at gigs is looking for volunteers in Cardiff.
Safe Gigs for Women is an initiative, which aims to be proactive in helping victims of sexual harassment and educate concert goers, venues and bands that it is not acceptable to grope, threaten or harass others.
Tracey Wise, 36, the founder of Safe Gigs for Women started the charity after being sexually assaulted at a gig in Cardiff, two and a half years ago.
Ms Wise, from London, said: "I came to the realisation that music should be more than what happened to me that night and I wanted to make a positive out of a negative.
"Waking up the next day and doing something about it was my way of gaining control of what happened to me.
"I have been going to gigs since I was 14 and this wasn't the worst case, but it was the one that made me angry enough to do something about it."
Initially, the idea was a twitter account for women and men to anonymously report any sexual harassment they encountered at gigs and to find help.
However, Ms Wise soon found a more widespread message needed to be told and in 2015 started setting up stalls at gigs.
The stalls include cards with contact numbers, such as Rape Crisis and The Samaritans and information on how to get help about sexual harassment and assault, as well as flyers, posters and merchandise.
Safe Gigs for Women also provide a safe place and someone to talk to if anyone comes forward to get help or to report sexual harassment or assault at music events.
This month in Cardiff, the charity has been volunteering at Enter Shikari concerts at the Motorpoint Arena and Sunday's Billy Bragg gig at TramShed.
They have also been volunteering at major festivals such as Glastonbury and Boomtown Fair in the summer.
Elan Evans, marketing and admin assistant at Clwb Ifor Bach said: "It's a really important organisation that Ms Wise has started and is involved with and something that can be implemented in Clwb Ifor Bach.
"So many people have experienced sexual harassment and it is something that Clwb wanted to get involved with in preventing and to help women and men who have experienced this.
"It's a conversation we all need to have."
Rachel Thomas, 19, a psychology student from Cathays, has been going to gigs since she was 14 years old.
Miss Thomas, who's originally from Reading, has been going to gigs in small venues such as The Moon to large concerts at the Motorpoint Arena.
One night at an unnamed venue in Cardiff, Miss Thomas was approached by a man who asked her to go back inside and dance with him as she was trying to leave the venue.
She told him no, that she was tired and needed to get home. But he wouldn't take no for an answer.
"He tried to put his arm around my shoulders and pull me back into the venue," she said.
"I slipped away and walked away as fast as I could, not looking back and not even saying goodbye to the friends I made that night."
This was not an isolated incident. Aged 15 and at a gig in London, Miss Thomas was sexually assaulted by a 22-year-old man.
She said: "He knew exactly how young I was – because he asked me – and yet didn't allow it to stop him.
"He kissed me, joked about how he wanted my babies, held me from behind and caressed my body without my consent.
"He pressed his body up against mine and I froze, he swayed from side-to-side, grinding, and I stumbled with him.
"My friends were in the toilet, I just gritted my teeth, tried not to panic and hoped it would be over soon."
The incident left Miss Thomas with post-traumatic stress disorder (PTSD), and she said: "After many months of crippling anxiety, depression and unfortunately a suicidal meltdown – I eventually got help.
"I underwent eye movement desensitisation and reprocessing, a therapy treatment for PTSD.
"I went from blaming myself for the incident and internalising this mindset that boys will be boys, so you just need to get over it, to being angry."
However, these incidents have not stopped Miss Thomas going to see the bands she loves.
"I'm proud that I have continued going to gigs, but it shouldn't be an anxiety I've had to face," she said.
"I hate to think so many women would avoid gigs after experiences that have made them feel unsafe and I would be so happy to see an initiative like Safe Gigs for Women being promoted at the events I go to."
In a statement to The Cardiffian, a South Wales Police spokesman said: "Reports of sexual violence are taken extremely seriously by South Wales Police, and if anyone feels they have been a victim of sexual assault or harassment we would encourage them to contact police on 101 or 999 in an emergency.
"Anyone affected by domestic abuse, sexual violence or any other form of violence against women in Wales can also contact the Live Fear Free Helpline on 0808 80 10 800 for 24-hour confidential information and support, and help to access local services.
"The helpline now also operates a web chat provision between 9am – 9pm every day and more information can be found here."
If readers would like to volunteer for Safe Gigs for Women, visit sgfw.org.uk to fill an application form and submit to volunteering@sgfw.org.uk