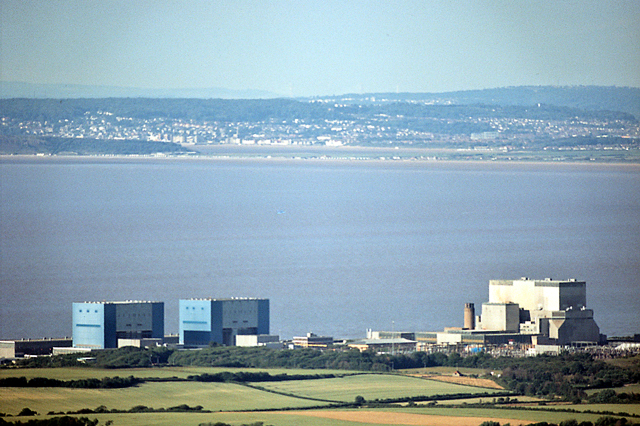 CARDIFF council has voted overwhelmingly against further testing of mud from outside Hinkley Point nuclear plant which is being dumped in the Severn Estuary.
An ecological expert claimed the mud has not been subjected to rigorous enough testing, and could contain higher levels of radioactivity than first thought.
But last night councillors voted 54-4 to reject a motion proposed by Fairwater councillor Neil McEvoy, who had urged the council to "err on the side of caution".
EDF Energy, which is building the Hinkley Point C reactor in north Somerset, has a licence to dump up to 200,000 cubic metres of dredged material in waters known as Cardiff grounds.
Concerns by Tim Deere-Jones, a marine radioactivity researcher and consultant, prompted a petition signed by 100,000 people calling for further testing to "show beyond doubt that the dumped mud is safe".
However, council leader Huw Thomas said, after a meeting with the Welsh Government Minister for Environment and a senior representative of Natural Resource Wales, that sufficient testing has already been carried out.
Coun Thomas said: "In support of their licence application, the applicant was required to provide chemical and radiological analyses of the dredge sites, to ensure the material was suitable for disposal at Cardiff Grounds.
"NRW utilise the expertise within the Centre for Environment, Fisheries and Aquaculture Science, who concluded that the material tested did not have unacceptable levels of chemicals or radiological materials and was suitable for disposal at sea.
"NRW and CEFAS are satisfied that there is no scientific basis for further sampling."
Mr Deere-Jones said: "There is still some risk. All I am asking for is the raw data from the surveys. Not the nuclear industry's interpretation of the evidence, but the raw data.
"The inter-tidal estuary mudflats are at risk. This includes Newport, the Gwent estuary and up to Chepstow.
"If the concerns are about money, however, then I can sympathise as it is very expensive."
Coun McEvoy, who is also AM for South Wales Central, said: "EDF's testing of just five samples from 300,000 tons does not seem adequate.
"I was particularly concerned that EDF did not welcome independent testing, even though it would not affect the timetable of the project. If everything is totally fine, why not make sure?
"All the London based parties banded together and voted against not only the interests of Cardiff, but the interests of Wales. Only Cardiff Plaid and Coun Bowden, the Heath Independent stood up to be counted.  
"There is a not only a safety issue here, but a confidence issue."