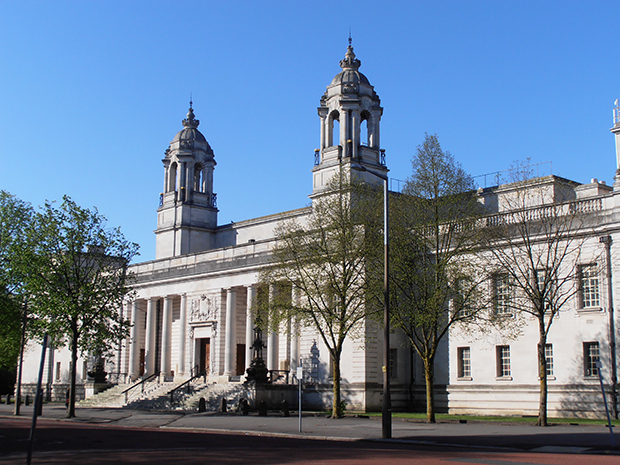 AN accountant who had worked for the Welsh Government and the BBC was today jailed for seven years and four months for laundering £1.3 million to UK bank accounts.
Jeffrey Bevan, 50, a father of two from Cwmbran, Torfaen, committed the offences between 2011 and 2013 while working as an accountant in the Bermuda Government.
Cardiff Crown Court heard that Bevan committed 52 fraudulent transactions while working as a payment manager in the department of the Accountant General of Bermuda.
Judge Michael Fitton told Bevan he had betrayed the trust the Bermuda government and his family had placed in him.
His £80,000 a year salary role in Bermuda included the overseeing of a new computer financial system known as EnterpriseOne.
Bevan used his "superuser" status on the system to alter transactions and transfer money to his and his wife's UK bank accounts.
Earlier in the trial he claimed colleagues had approved a total sum of £1.8 million payments for working overtime.
However he later pleaded guilty to transferring criminal property and converting criminal property a week into the trial.
The judge told Bevan that he "found it difficult to accept you feel remorse for what you did" and that "(you) must have been enjoying the fruits of your dishonesty".
The judge also pointed to Bevan's "substantial gambling habit," and willingness to pass the blame to others saying Bevan had "in effect fobbed off those asking questions".
"The manner in which the overtime was being paid was an unusual method not transparent but involving the abuse and manipulation of the system," he added.
Bevan had previously worked at the BBC for eight years and the Welsh Government for six before going to Bermuda. He is no longer able to practise.
He used the funds stolen from Bermuda to pay off his mortgage in Orchid Court in Ty Canol and buy two Mercedes Benz cars.
He also bought properties in Swansea, Newport, Glasgow and Nottingham to launder his money.
Bevan's financial advisor, Paul Charity, 52 of Bushy Close, Leicester, will be sentenced later today.