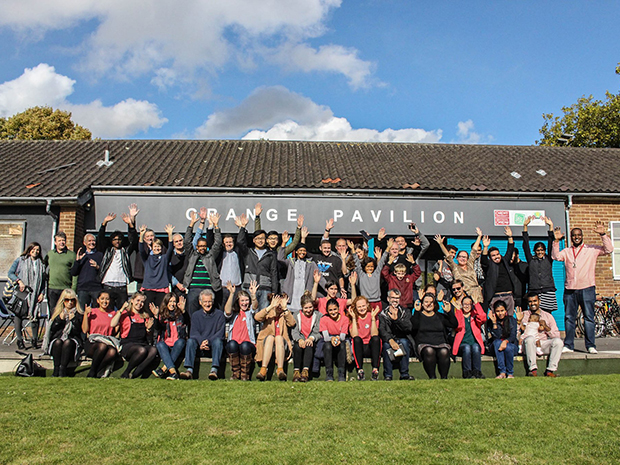 THE Grange Pavilion Project (GPP) has secured funding of over £1m to transform the Grangetown Pavilion into a dynamic community hub.
An announcement was made yesterday by Big Lottery Fund Wales that GPP would be one of five projects to be awarded a share of £5.4m in the latest round of funding.
The Big Lottery Fund Wales has awarded £95m to 2,202 applications over two years.
In the project plans it is detailed how the existing building will be totally renovated and an extension will be built.
This is the culmination of five years working towards planning and funding this project, which has worked with Cardiff University Community Gateway, Grangetown Community Action and Cardiff Council.
A recording of the phone call where Lynne Thomas, Project Manager for Community Gateway, found out they had secured funding for the project was tweeted by Big Lottery Fund Wales.
Ms Thomas said "The whole Grange Pavilion partnership is over the moon at being awarded just over a million pounds by Big Lottery Fund Wales. 
"Since the moment the Grange Pavilion shutters came back up in June 2016, the community has embraced the building and the activities running out of it. 
"The breadth of activities delivered from the Pavilion is incredible; arts and craft sessions, mental health support groups, English as second language classes, after-school gardening clubs, cricket sessions, youth forums, festivals and fayres…the list goes on and on. 
"Many of the activities are delivered by volunteers from the local community and it's incredible news that we are now able to develop the Grange Pavilion into a sustainable, community-owned, world-class building for Grangetown."
Reactions have been pouring in from everybody involved with the project.
Grangetown Councillor Ashley Lister, Chair of Grangetown Community Action, tweeted his support.
Ali Abdi, partnerships and facilities manager with Grangetown Community Gateway, also expressed his delight.
Mhairi McVicar, project leader for Community Gateway, was heavily involved in the project and said: "We can't even begin to explain how happy we all are,
"[The grant] will help this community-led facility support even more ideas from local residents and businesses."
Professor Colin Riordan, Vice Chancellor of Cardiff University, said: "We would like to thank the Big Lottery Fund for this transformative grant, which will enable us to turn our vision for the building into a reality."
It is hoped that transforming this building into a community hub will revitalise the local area and that this will help solve other issues such as anti-social behaviour in Grange Gardens.