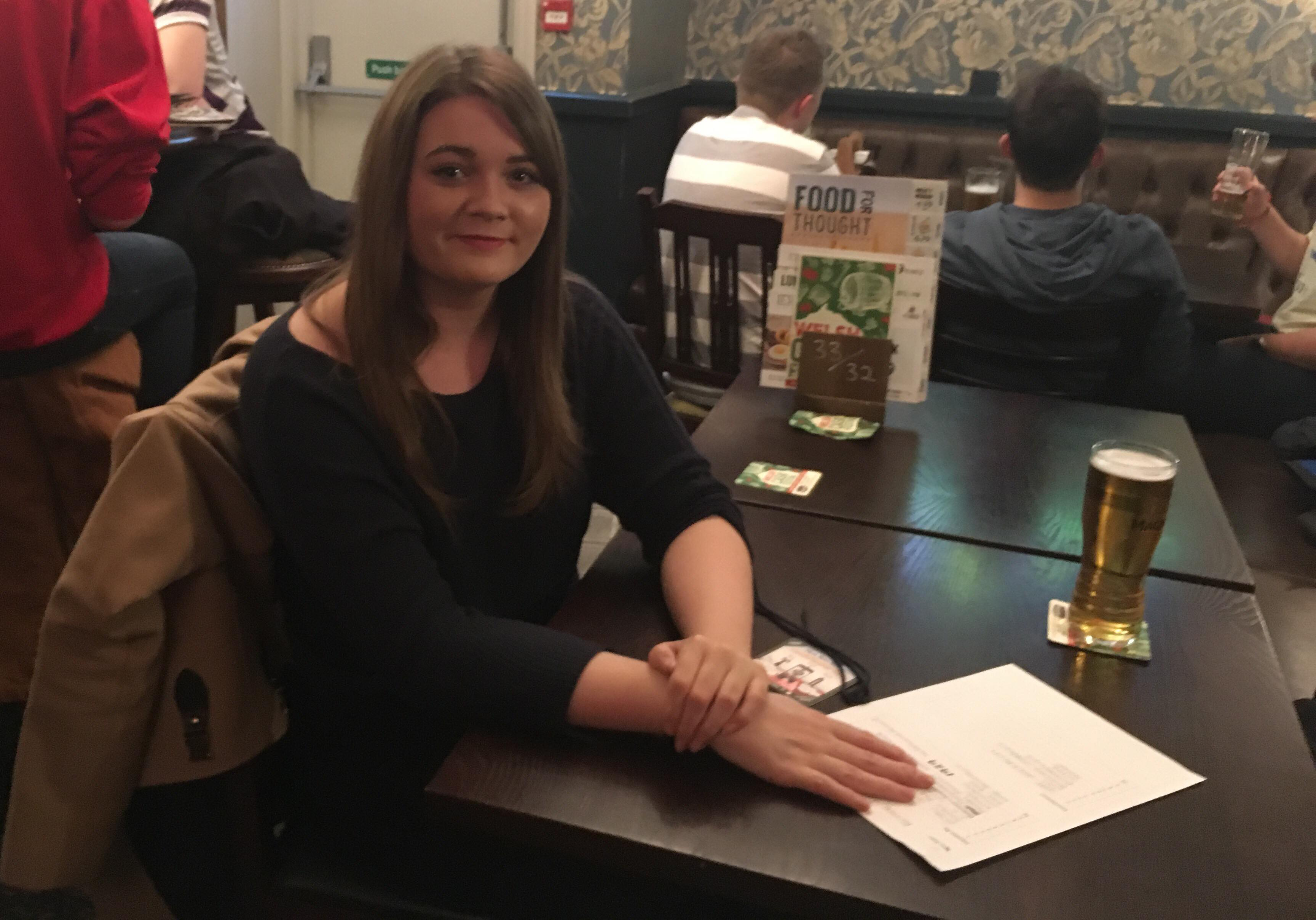 A QUIZ team from Cathays which has won for six weeks in a row is using their winnings to fund a charity trip.
Carys Llewellyn-Walters, 25, and Alun Yorath, compete in the weekly quiz at The Mackintosh Hotel in Cathays, under their quiz team name, 'Better Late than Pregnant'.
So far the duo have maintained a six-week winning streak in the 40-question (plus picture round) quiz despite competing against teams of up to seven people.
Although their winnings vary depending on how many other teams enter, with their latest prize being £75, they have been using the cash to fund Ms Llewellyn-Walters' trip to Mozambique for charity ActionAid
Ms Llewellyn-Walters is working with her colleague from Cathays High School, Natasha Gay, to raise £6,200 so they can travel to Mozambique in the summer to build a library for vulnerable girls who can't afford an education.
The idea of raising money through pub quizzes came when Ms Llewellyn-Walters started raising money in August for her trip to Mozambique.
Mr Yorath said: "She was raising money and I thought if we win she might as well put her winnings towards it.
"It's funny that the six weeks we've won the quiz have been the six weeks after they replaced the music round with entertainment."
Ms Llewellyn-Walters and Ms Gay are going to Mozambique with some volunteers from an England based education charity called WomenEd.
The opportunity came up when they attended a WomenEd conference in England. This has inspired the women to create a Welsh equivalent of the charity.
The project is in its early stages and Ms Llewellyn-Walters said: "It's only our school at the minute but Natasha is trying to get it up and running in schools across Wales."
But for now, the focus is on the charity trip in the summer. The women have raised £1,600 so far and have until the end of May to reach their target.
As well as pub quizzes, the women have organised bake sales and car boot sales but their biggest source of income will be a charity ball, which takes place 19 May 2018.
Ms Llewellyn-Walters and Ms Gay have a JustGiving page and tickets can be bought for their charity ball here.