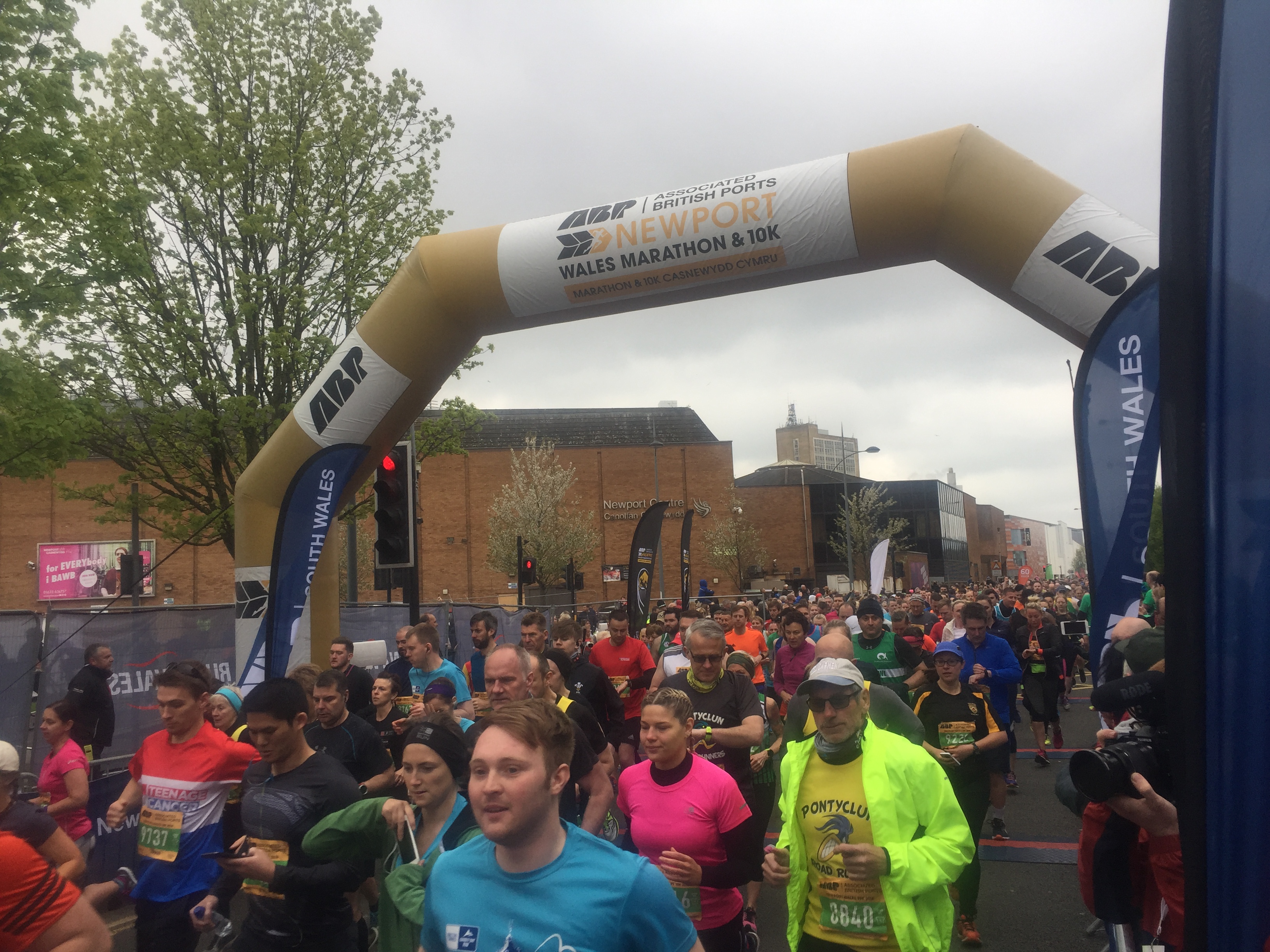 RUNNERS across South Wales and beyond completed the first Newport Marathon and 10K race today.
Almost 10,000 runners took part in the races and 30,000 spectators flocked to Newport to cheer them on.
The ABP Newport Wales Marathon is said to be one of the fastest and flattest routes of the 26.2 mile distance.
Lesley Parry, from Bristol, travelled to Newport today to complete the 10K race with her friend Roz Castle.
Ms Parry is completing 10, 10Ks after beating cancer, she said: "I am doing 10, 10Ks to celebrate being alive and this is number two."
Ms Parry added her friend [Ms Castle] kept her running throughout her cancer care and "when I was bald".
James Carpenter of the Neath Harriers, Port Talbot came in first for the men in a time of 02:33:32.
A local of Newport, Natasha Cockram of the Mickey Morris Racing Team crossed the line in 02:44:58 as the first woman, beating her personal best by four and a half minutes.
Ms Cockram said: "It feels really special today. The crowds were fantastic and carried me through."
Kevin Ward, head of the Newport Now business improvement district said: "This event is fantastic for our city. People are coming from everywhere and it's great to see."
---