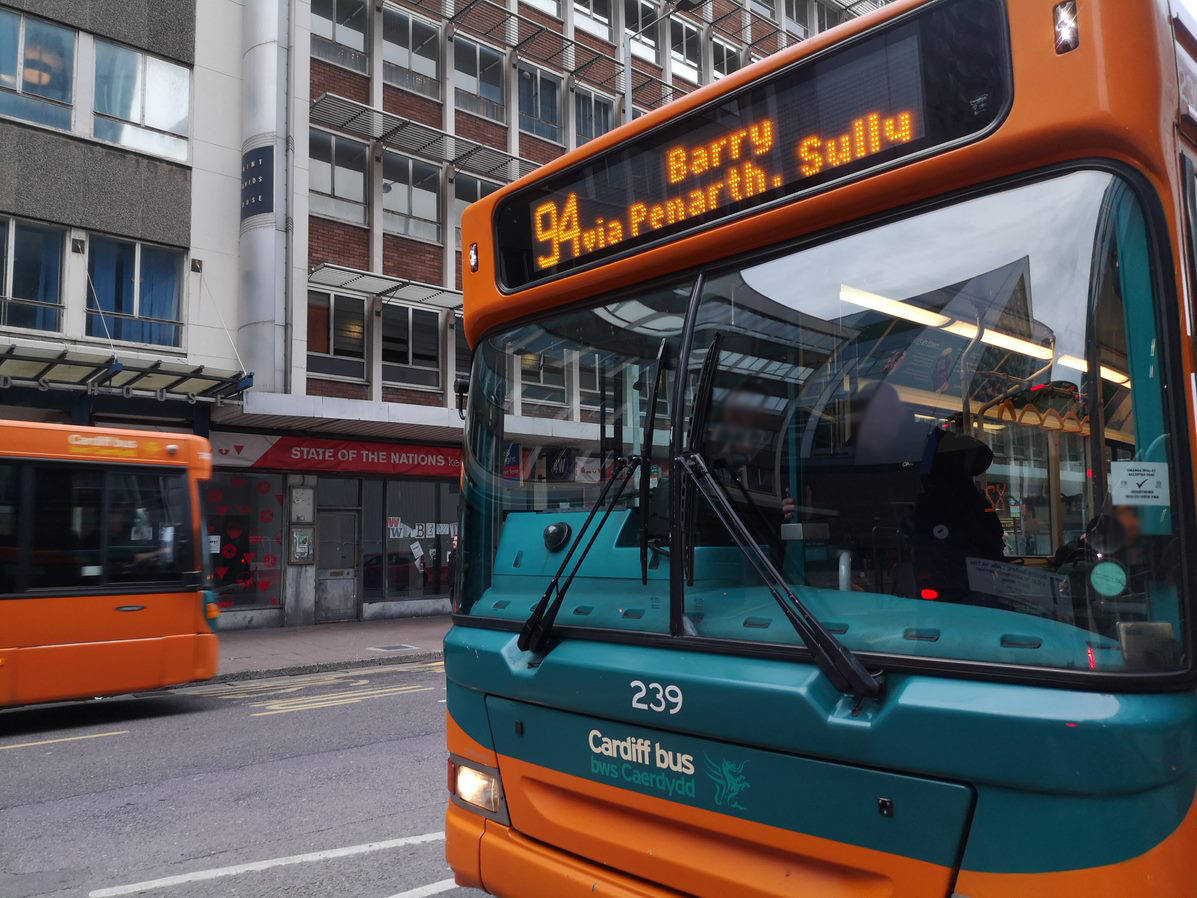 A 38-YEAR-OLD man suffered head injuries in an anti-Semitic attack on a bus travelling from Barry to Cardiff.
South Wales Police said in a statement that the man was travelling on the bus with a woman at 1.15pm yesterday when they were approached by a man and a woman and asked whether they were Welsh.
His female companion told the pair that she was Israeli, which caused the pair to begin verbally abusing both of them.
In an interview with WalesOnline, an eyewitness said: "Everyone on the bus was standing up for the boy. The driver stopped the bus and told them to get off."
At this point the male suspect left the bus but his accomplice attacked the man, punching him in the eye and grabbing him by the mouth.
The 38-year-old required hospital treatment after the attack and police are investigating the incident and treating it as a hate crime.
Home Office statistics on hate crimes in England and Wales show that there has been a 40 per cent increase in religiously motivated hate crimes between 2016/17 and 2017/18.
Israeli student Omri Hochfield, 17, who is studying at UWC Atlantic College in Llantwit Major, spoke about his experience of being a Jewish person in Britain.
He said: "Self-security measures are the norm when an Israeli is abroad in a major European city – don't speak Hebrew loudly at night or on public transportation, hide your Star of David necklace, don't wear clothing with Hebrew written over it.
"When I first came to Cardiff, the feeling was different. I didn't feel like anyone cares about it, I didn't see any 'kick the Jews out of Palestine' posters and even felt quite comfortable to speak Hebrew publicly.
"This is why the attack affected me so much and shocked me. I knew about the threat over the Jewish community and being officially associated with the state of Israel, but I never expected it to become direct violence against Jews. I was wrong, and that's what scares me the most."
Barry Town Councillor Richard Bertin, speaking to The Cardiffian about the incident, said: "I hope a strong line will be taken against it.
"In this day and age we don't need things like this which are obviously racist.
"The sad reality is that I think Brexit has driven it up, the nature of racism, and I hope it's something we can overcome as a country."
South Wales Police are appealing for witnesses of this incident to call them on 101, or Crimestoppers on 0800555111, quoting the crime reference number 1800440009.