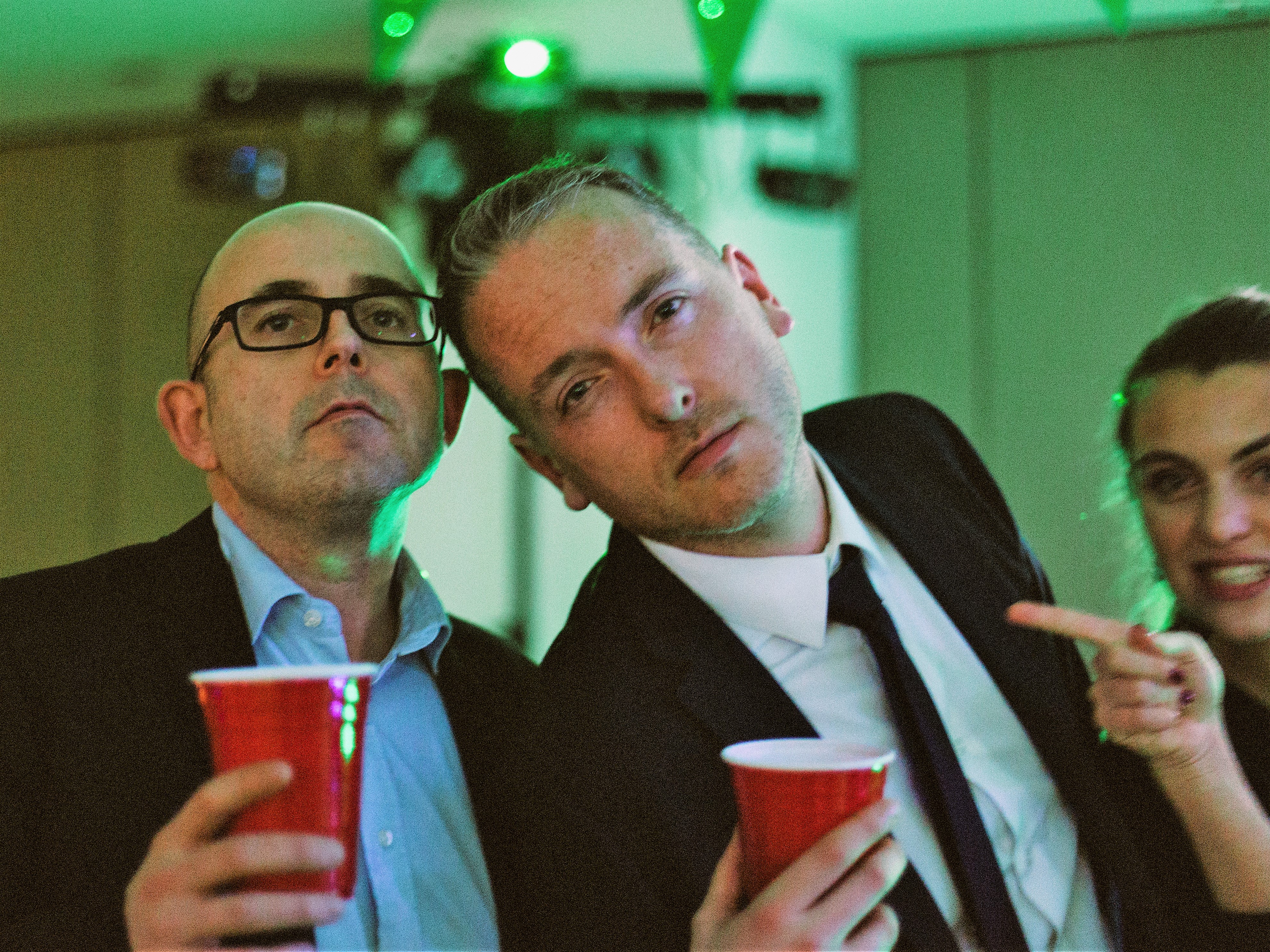 AS someone who has spent many nights out in the city centre, I was interested to know whether the festive period brings around new challenges for those working in bars and clubs.   Who better to ask than those who bear the brunt of our drunken antics – the door staff.  
A clear trend soon emerged: the professionals of Cardiff, and surrounding areas, really like to let loose at this time of year.   
The door staff I interviewed wish to be kept anonymous as they could be serving you this Christmas, but here's what they  think of your office party: 
"Office parties get out of hand a lot of the time.  Colleagues don't drink much all year round and if they do, it's not often together.  I think this is mainly what makes them so wild when it comes around it," said Robert, who has been on the door for two years. 
This is a far cry from the stereotypical scenes of St Mary Street and Greyfriars Road, where students drink themselves into oblivion.  
I then spoke to Tom, who has worked on the doors of several Cardiff city centre venues in his three years on the job. He agreed with Robert, that office party-goers kept him and his colleagues the busiest, as professionals release work stress via alcohol. 
Tom said: "I suppose the main thing with Christmas is that there are a lot of office parties.  A lot of those people only go out during this time of year, so they can be more argumentative.   
"They are not used to the environment, the alcohol, or dealing with door or bar staff. There is a lot of tension and domestic issues that build up through the year and it all comes out when they get a drink in them.  This is what we have to deal with.
"There's not normally as much violence but a lot more verbal conflict than usual." 
Rowdy behaviour from, usually civilised, Cardiff professionals is something Aaron relates to. Aaron has worked on the doors of both upmarket cocktail bars and bustling clubs and is no stranger to office parties. 
He said: "The behaviour of professionals is the main thing all door staff notice. Most days there will be Christmas parties booked, these are always different. 
"Many of the parties are very loud, whether they are singing along to Mariah Carey's, All I want for Christmas is You, as though it's the first time they've ever heard it, or shouting at each other." 
Aaron added that most of the office party antics, plain and simply, stem from "drinking too much".  Though he did say that some individuals have been grateful for his hospitality. 
"We had a Coors Light Christmas party last year and they were really nice. They had a buffet and offered it to us in case we were hungry. They were really grateful for the job we were doing, as they had one room booked to themselves," he said.  
Lewis has been a door supervisor longer than the others I spoke to. He has been on the door for 10 years and is a self-confessed office party veteran and referee.  
"Once a year, drinkers think they can keep up with people who drink heavily every week.  Most of them end up either unconscious or violently ill.  
"At the end of the night, they are often found with a colleague, who says something along the lines of 'he's normally so quiet in work'," said Lewis. 
"We'll normally have to deal with someone who has let their built-up frustrations out on a colleague in either an alcohol fueled rant or punch," he said. 
"Sometimes managers or supervisors hold onto the bar after three beers, two jagerbombs and a couple of tequila shots. 
"Sometimes it results in some harmless but very strange, stiff dance moves.  Sometimes they think they are not bound by the same rules in place for everyone and this ends in a heated conversation with door staff." 
It seems that door staff notice more than just fights and anti-social behaviour. Awkward, alcohol-fuelled dancing is something that my final door supervisor, Ben, has also observed. Ben has been a door supervisor for three years. 
"People forget that we're sober and that they're drunk. I've seen professional looking people come in and do very odd things at this time of year," he said.
I asked Ben to specify. "The dancing to begin with. They think it's hilarious and will catch your eye as they squat to the beat.  I get a lot of people telling me they love me too.  It's funny but awkward, because our main job is keeping people safe," he replied. 
If anything can be taken from this article, maybe it's just that. Go to your works Christmas do, get merry and have a great time, but spare a thought for the door staff who are there to keep it all running smoothly.