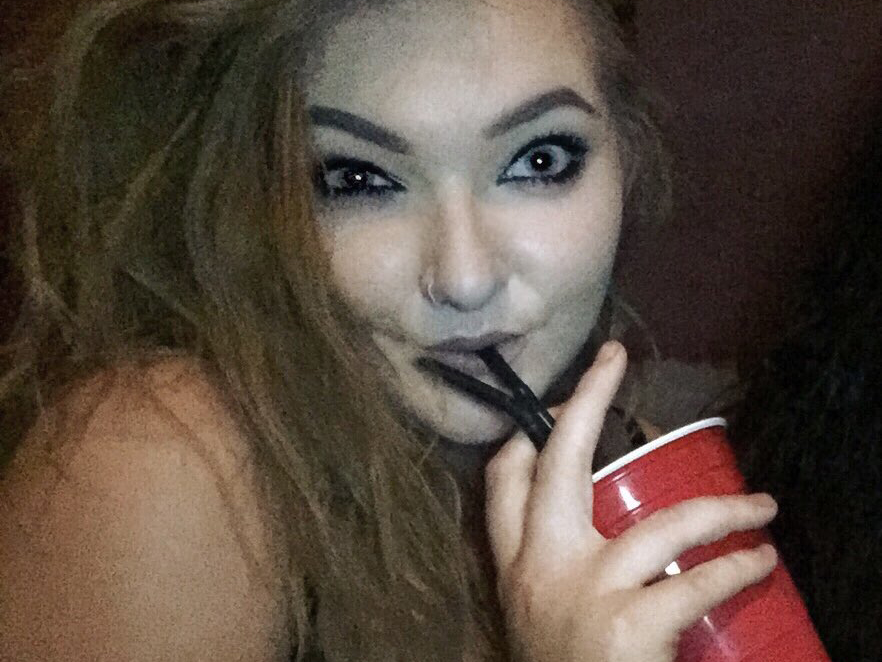 IT'S 9pm on Saturday night, I'm sitting on the sofa in my bear-eared dressing gown and I'm happy.  I'm happy because my house is warm and I have finally found the willpower to turn down a night out.  
This year I decided not to commit to Dry January after last year's attempt where I broke my booze ban on day one. However, I felt inspired, if not a little guilty, by the genuine #DryJanuary2019 attempts on social media and decided I'd make an effort to cut down.  
My phone pings and before I've had a chance to read the message, I'm dressed and with my friends. It's not long before a drink finds its way into my hand. "Come on, you know you want to!" it said.  Oh dear. 
Dry January is a challenge set up by Alcohol Change UK to encourage people to give up alcohol for a month, and to encourage healthier long-term drinking habits. 
Research conducted by the Royal Free Hospital in 2018 found that taking just one month off alcohol has a catalogue of health benefits.  
It lowers blood pressure, reduces diabetes risk, cholesterol, and levels of cancer-related proteins in the blood. That's not forgetting weight-loss, saving money and improving sleep. 
I decided to find some #DryJan2019 participants, who are not unfamiliar with a night out in Cardiff, to see if they had more success than me. 
Firstly, I spoke to Lewis Evans, 23, from Roath.  Lewis usually drinks Guinness or spiced rum and said he enjoys a drink at the weekend. 
"I did [Dry January] because I felt pretty grim after over drinking and over eating during the Christmas period, I wanted a break from it and all the health benefits. 
"I was more successful than I have been in recent years, I did have a weekend off mid-way through – I did feel very guilty about this – but apart from that I've been good as gold," he said. 
Lewis said his main difficulty came towards the end of Dry January: boredom. He wishes that he planned more sober activities to replace his nights out. 
For Lewis, the boredom was only a minor inconvenience compared to hangovers he has experienced over the years. 
"I have awful hangovers. I don't tend to leave bed until late afternoon, terrible headaches and heart burn mixed with a side order of self-loathing.  
"I often vow to never drink again, but by the next weekend I'll be back in the pub," he said. 
My second Dry January partaker is Emily Cutmore, 20.  She's from Newcastle Upon Tyne, but often visits Cardiff and surrounding areas to watch rugby or visit family.  
"I'm a student so drinking is quite a big part of the whole experience, 
"My mam and friends kept saying that I was never going to be able to not drink for a whole month, so I was like, 'Right that's it, I'm doing it!'," she said. 
"I made exceptions for a weekend away and a birthday, but I did drink a lot less than I normally would. 
"I would definitely do it again and I think my average weekly drinking will definitely decrease as I haven't missed alcohol much.  
"During second year, I drank two cans as I got ready, then two more cans for pre-drinks and a bottle of wine, then I'd have a few double vodka mixers when I went out. I think that's why I really wanted to reduce my alcohol intake," Emily said.
She has seen some health improvements over the past month. "I'm not too sure about the health benefits, but I certainly have lost a lot of weight and everyone has commented on it. So yeah, pretty good experience actually." 
Next, I spoke to James Cowan, 24, from Cathays. His Dry January started with a bet. 
"My mate bet me £50 that I couldn't do it. I failed on 5th January so after that I gave up completely. 
"The first few days were fine because I was still pretty hungover from New Year.  I went two days completely detox, before I failed miserably," James said. 
James admits that alcohol affects his behaviour and gets him into some unfortunate situations. 
"I'd say 90% of the stuff that gets me in trouble is alcohol related, so I'd say it plays a major role in me constantly apologising for stuff. 
"I only drink on the weekends so it's not really an issue to me. I'm sure people around me at the time would disagree though," he said laughing. 
Emma Wilde, 43, from Powys is the final person I spoke to about Dry January. She told me that laying off red wine in the evenings has cleared her head. 
"I've failed Dry January a few times before, but this year I had a lot of alcohol leading up to Christmas and thought, 'That's it, I can't do this anymore'," she said. 
"I stuck to Dry January this year, apart from Wednesday night. The next day I felt awful, I had a bad hangover and it made me realise that I don't miss alcohol." 
She said that from now on, she'll allow herself a drink if she goes out for a meal or has planned drinks with friends. One thing that will change though, is opening that bottle of wine to de-stress after work. 
Emma continued: "My husband also did it and he had more time to go to the gym. We also decorated our house, so we were so much more productive. 
"My friends were surprised when I said I'd stuck to it. I'm usually the first one to want to go out and the last one home, but Dry January has allowed me to clear my head – excessive alcohol doesn't appeal to me now," said Emma. 
It might be a little late to start Dry January now, but there's nothing stopping you, or me, from trying a booze free Feb.