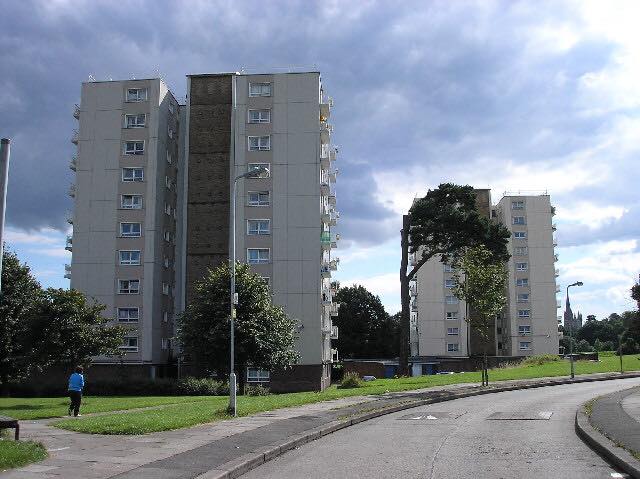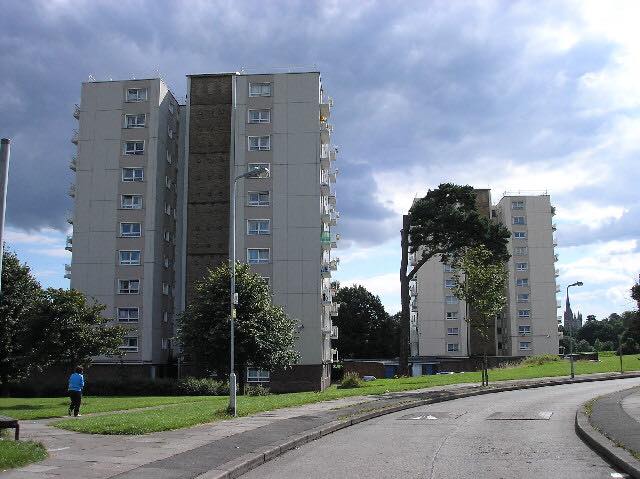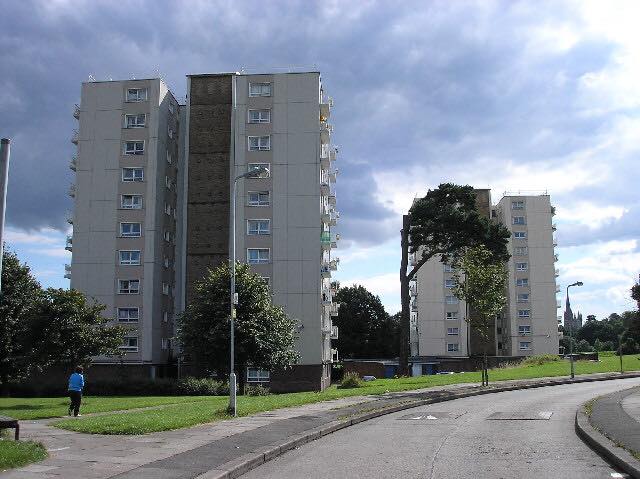 THE WELSH Government's decision to not fund safe cladding on Lydstep Flats in Llandaff North in the wake of the Grenfell Tower tragedy has been described as "out of order". 
Health and safety checks carried out on flats in the city by Cardiff Council in the wake of Grenfell revealed cladding on Lydstep Flats did not meet fire safety standards.  
The cladding was removed last month, which has left homes cold, damp and mouldy. No new cladding has yet been fitted. 
There is a great deal of uncertainty over when new cladding will be fitted and how long the process will take.  
It had been hoped that the money to pay for replacement cladding would come from the UK Government, which pledged £400m to enable councils and housing associations to remove dangerous cladding. However, that scheme applied to England only.  
Cardiff Council decided to remove the cladding on safety grounds, and hoped the replacement cladding would be funded by the Welsh Government. 
The Welsh Government pledged £3m in capital funding to replace cladding on three Newport City Homes blocks, which failed health and safety checks after Grenfell. These blocks had cladding made from Aluminium Composite Material – the highly flammable component of Grenfell's cladding.  
Despite the fact Lydstep Flats' cladding was not made up of the same material, Cardiff Council's checks concluded that the blocks require "remedial work to address fire safety concerns".  
However, the Welsh Government has made clear it will not fund the replacement cladding.   
"I am shocked by how the government is approaching this because they haven't done anything at all," said MP for Cardiff North, Anna McMorrin in a public meeting on Saturday, where residents voiced their concerns.  
"This is now out of order that the government have not given any money to fix this issue." 
Flat owner William Boswell, 83, said: "It has been dealt with very badly. We have been told different things by different people all the time. Last time they said the finance was not an issue and that the Welsh Government had the money."  
Cardiff Council Cabinet Member for Housing and Communities, Lynda Thorne, said: "We did appeal to Welsh Government for [money for] cladding, which was refused. 
"Welsh Government are saying is that it is not the same material. If it had been then they would have considered giving money to the council to address it. 
"We decided as a council to have the cladding checked. We wanted to make sure that our cladding met the standards because we did not want to end up in the position that Grenfell was in. So, Welsh Government have said 'it was your choice to get the cladding checked and your responsibility to get it right'."  
The money needed to replace the cladding on Lydstep Flats will come directly out of Cardiff Council's maintenance budget, according to Councillor Thorne.  
"I do not want anybody to be mistaken. Housing revenue is ring-fenced. We do have the money to fix the issue.  
"Whatever we do to your flats will come out of the maintenance budget. This will be a priority, so other things will have to slip but it will not be to do with your issue." 
In response to residents' concerns over when the issue will be fixed, Coun Thorne said: "There are so many unknown things about the available cladding. There is no point in taking that cladding off and putting on another type unless we are sure it is 100 percent safe", but could not say when this would happen.   
Julie Morgan, AM for Cardiff North, added: "It is not a matter of money. Cardiff Council have the money and they will do it."  
Dilwar Ali, Labour Councillor for Llandaff North, said: "I arranged the public meeting to listen to the concerns from the residents. I am pleased with the commitments from Councillor Lynda Thorne, the Cabinet Member for Housing, who said Lydstep Flats are a priority for the council and the funds for the work are available."  
The Welsh Government has been approached for comment.