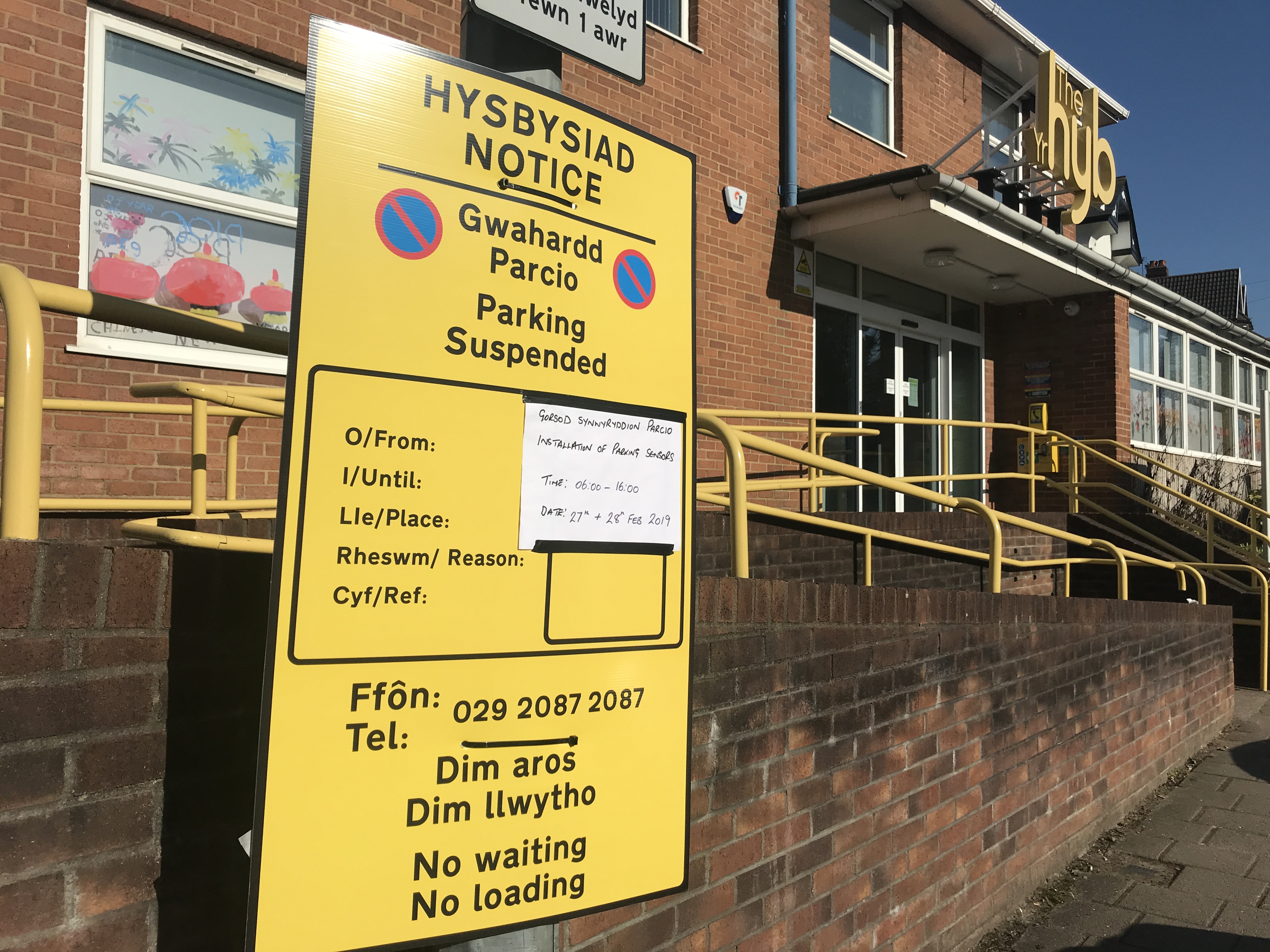 SMART parking technology is being installed in Llanishen this week as part of a city-wide scheme aimed at reducing congestion. 
The time-limited parking bays on Station Road will be unavailable between 6am and 4pm on Wednesday and Thursday as infrared sensors are installed. 
The infrared meters sense when a parking bay is vacant, this information is sent to a free app called Park Cardiff in which users can find available parking spaces. 
The scheme was launched by Cardiff Council in 2017 to make it easier for drivers to find free parking spaces. 
"This technology will ensure that people travelling by private car are able to find their parking space quickly and easily,"  said councillor Ramesh Patel, cabinet member for planning, transport and sustainability at the time of the roll out.  
"This will have a number of benefits, notably helping in our aim to reduce congestion and improve air quality levels in the city centre."
The technology will also sense when a car has been parked for longer than time permitted in the free bays, which will improve parking enforcement in the area. 
"Hopefully these new parking sensors will improve the turnover of parked cars in Llanishen village, benefiting local shops and making it easier for the council to monitor the length of time vehicles are parked in time limited bays," said Labour councillor Phil Bale. 
Llanishen resident May Al-Mudaffer is hopeful that the sensors will stop drivers abusing the free bays in the village. 
"Some people really do take advantage of the free bays, even taking up two spaces and parking for longer than the two hours allowed. 
"I think this will really help enforce this and stop people from being selfish," she said. 
Despite not knowing about the app until now, Ms Al Mudaffer, who lives near Lisvane Road, said it sounded like a really good idea and she would use it.
The app has had 1,000+ downloads on Google app store and has a 1.2 rating out of 5 on iOS app store. 
One review says: "When you open the app it might as well just display a message saying, 'just drive around, you might get lucky'." 
There are also calls for the app to include multi-storey car park spaces.  
Cardiff became the first city in Europe to deploy the city-wide scheme in 2017 following a successful pilot scheme two years earlier covering Museum Avenue and Sofia Gardens car park. 
Since then, infrared sensors have been installed along North Road, Park Place, Adam Street and Bute Street among others across the city. 
The installation of sensors in Station Road will be the first parking sensors installed in the north of the city. 
The sensors will be installed on Kimberley Terrace later.
Cardiff Council launched the technology in a bid to tackle emissions caused by short journeys, lengthened as drivers struggle to find parking spaces.  
The initial cost of the scheme which saw 3,000 monitors installed across the city was £900,000. 
Council officers told The Cardiffian: "The additions are relocated sensors from areas in the city that have had them removed where parking bays have been re-purposed or redesigned – so no extra cost to us as it is part of the scheme."