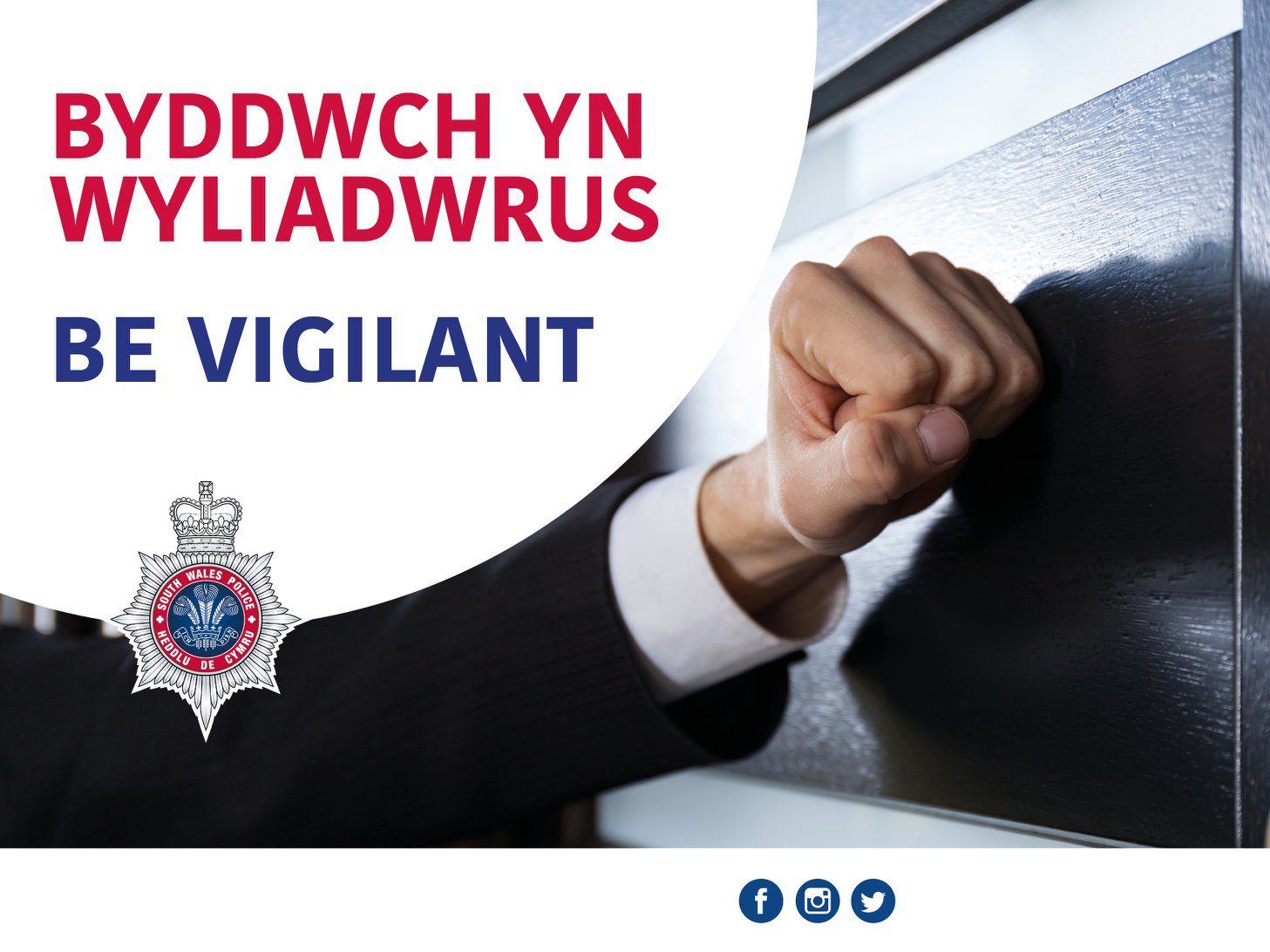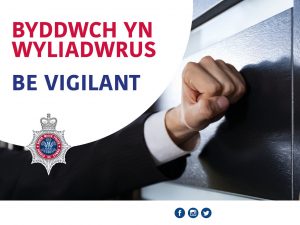 A COUPLE in their 80s were conned out of jewellery and cash in a distraction burglary.
Two men, claiming to be from the council, entered the couple's home in Llanishen claiming they were investigating a problem with rats in the area.  
The men presented ID and said there was a £200 fee for the service, £60 of which was handed over as a deposit. 
After the men left the property the residents discovered some items of jewellery were missing, it is believed they took the items from one of the upstairs rooms whilst pretending to inspect the attic. 
Detective Constable Greg Burns said: "The heartless perpetrators of these crimes use well-rehearsed, convincing and manipulative stories to prey on those whom they believe to be vulnerable. 
"Please don't be alarmed but remain vigilant. Entry should be refused to doorstop callers and unsolicited visits from anyone claiming to be checking for problems or carrying out maintenance work on their home or garden."  
The first perpetrator is described as white, about 5ft 8in or 5ft 9in tall, of medium build with short light-brown hair and freshly shaven. The second was slightly shorter than his accomplice, slim, with short light-brown hair and freshly shaven. 
South Wales Police are increasing local patrols in order to reassure residents. They encourage the whole of Cardiff to be more vigilant following the incident.  
Anyone with information about this incident is asked to call police on 101, or Crimestoppers anonymously on 0800 555 111, quoting reference 1900072005. 
Fraudsters have a history of targeting elderly people in the city
According to Age UK, five million older people (65+) claim to have been targeted by scammers. 
This can have a serious impact on their health, particularly for those defrauded in their own homes, who are 2.5 times more likely to either die or go into residential care within a year of the scam. 
Cardiff is Wales' largest city, home to 353,300 people, nearly a third of which are over the age of 50. According to Cardiff Council, 24.3% of the population in Llanishen is over the age of 60. 
Karen Steele from charity, Age Connects Cardiff and the Vale, urges people to be vigilant and use common sense in these situations. 
According to the charity, scams like this work because they look like the real thing and catch people off guard when they are least expecting it.  
"Never send money to anyone"
The charity is also becoming more concerned over scammers getting smarter, using new technology, new products or services to create believable stories that will convince people to give them money or personal details. 
"If you've never heard of the person, organisation or promotion then it is likely it's because it's not real. If you didn't buy a ticket or enter a competition – you can't win! 
"Never send money to anyone – no matter how much they convince you they are the real deal with persuasive sales patter. 
"No legitimate sales company would pressure you to decide straight away. Tell someone you trust or contact Citizens Advice if you are being pressured as you do not need to face the scammers on your own," said Ms Steel.