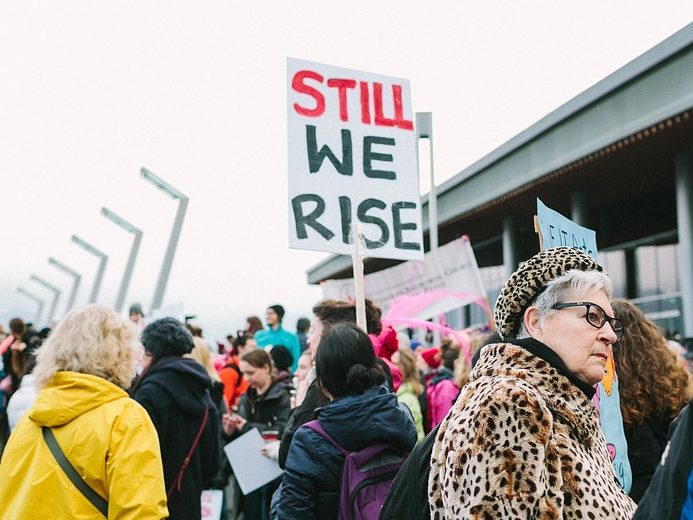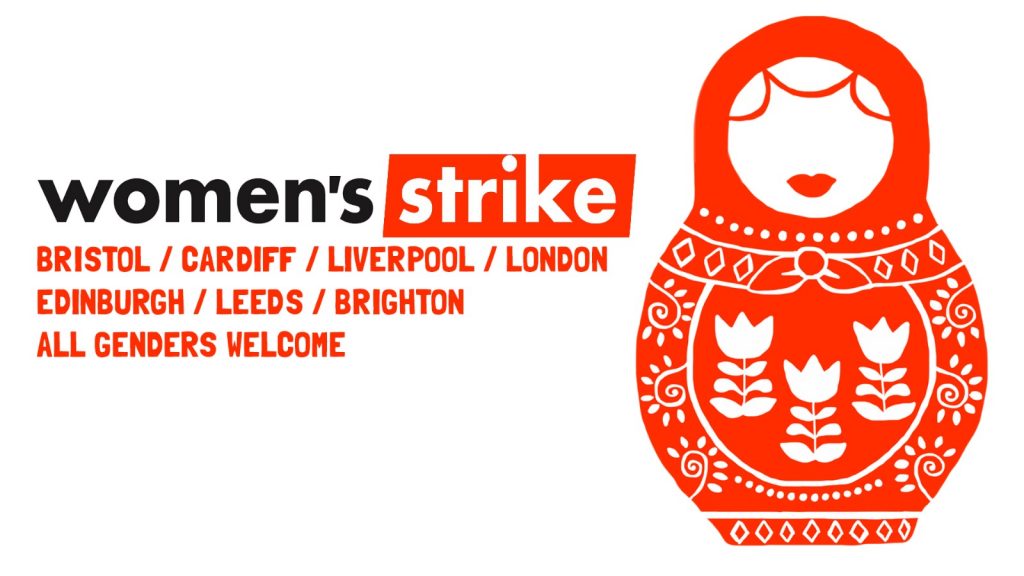 CARDIFF women are striking in "joyful militancy" on International Women's day to draw attention to the unfairness of women's work. 
The event, organised by Women's Strike Cymru, is part of a nationwide protest set up to raise awareness of the negative impact Universal Credit and benefit sanctions have had on women. 
Last year, Housing and Regeneration Minister Rebecca Evans, said: "I am deeply concerned about the flaws of Universal Credit, and its impact on the most vulnerable people in Wales."  
This followed a revelation by the National Audit Office that foodbank usage had increased by 30% in places where the scheme was rolled out. 
Tessa Marshall, a 22-year old administration assistant has been involved with organising the event since September after becoming frustrated with divisions in the feminist movement. 
"We need unity in our movement, as history shows division leads to failure. I'm not interested in being a part of any movement which leaves others behind – whether accidentally or on purpose," she said. 
The first of the day's events will be a protest  outside Job Centre on Charles Street to draw attention to the undervalued nature of women's work – paid and unpaid.  
Miss Marshall cited unequal pay as one of the reasons she got involved with Women's Strike Cymru.  
"Nearly 60 years after the Equal Pay Act, we are still far off true wage equality, and the gap is even more significant for women of colour and LGBT women," said Miss Marshall. 
Cuts to women's services was another motivation.
Miss Marshall experienced an eight month wait to secure emergency trauma therapy after she was raped and told her case would not proceed to court. 
"My case is not exceptional, and I am fairly certain it is the norm," she said. 
"I joined because I am sick to death of the silence when acts of violence are committed against us. And I joined to remember the uncountable number of women who never even had the opportunity to speak up or think for themselves," said Miss Marshall. 
The Cardiff-born activist has been campaigning for four years and hopes this event will bring about  greater unity within the Cardiff feminist movement. 
She believes Wales has a great opportunity to set precedents for the rest of the UK and hopes the day will encourage ideas to bring about change.  
"I hope in 2019 we can keep on supporting women into the movement by demonstrating we are here for unity, justice and peace."
Other events include My Mum is On Strike: Free stay and play, which will take place at 4pm at Trinity Centre, Four Elms Road, Cardiff. 
It has been organised so that mothers, grandparents and carers who identify as women and femmes can join the strike from their gendered labour for the day. 
This UK-wide event came about after two mothers and a special needs care worker wondered what would happen if mothers and carers everywhere went on strike on International Women's Day. 
There will be face paints, arts and crafts, toys and opportunities for women to celebrate the day with their children and grandchildren. 
The day will end with a meeting outside Central Library for a public display of joyful resistance and celebration. 
The group will then make its way to Trinity Centre for an evening of food, music, spoken word and art featuring women and non-binary artists. 
The Women's Strike Assembly is run by volunteers on a non-profit basis. To support the events, donate here.  
The theme for this year's International Women's Day is #

BalanceforBetter

, a campaign to galvanise continuous collective action to achieve a balanced world.

 

The first International Women's Day took place in 1911 and people and groups all round the world can take part.