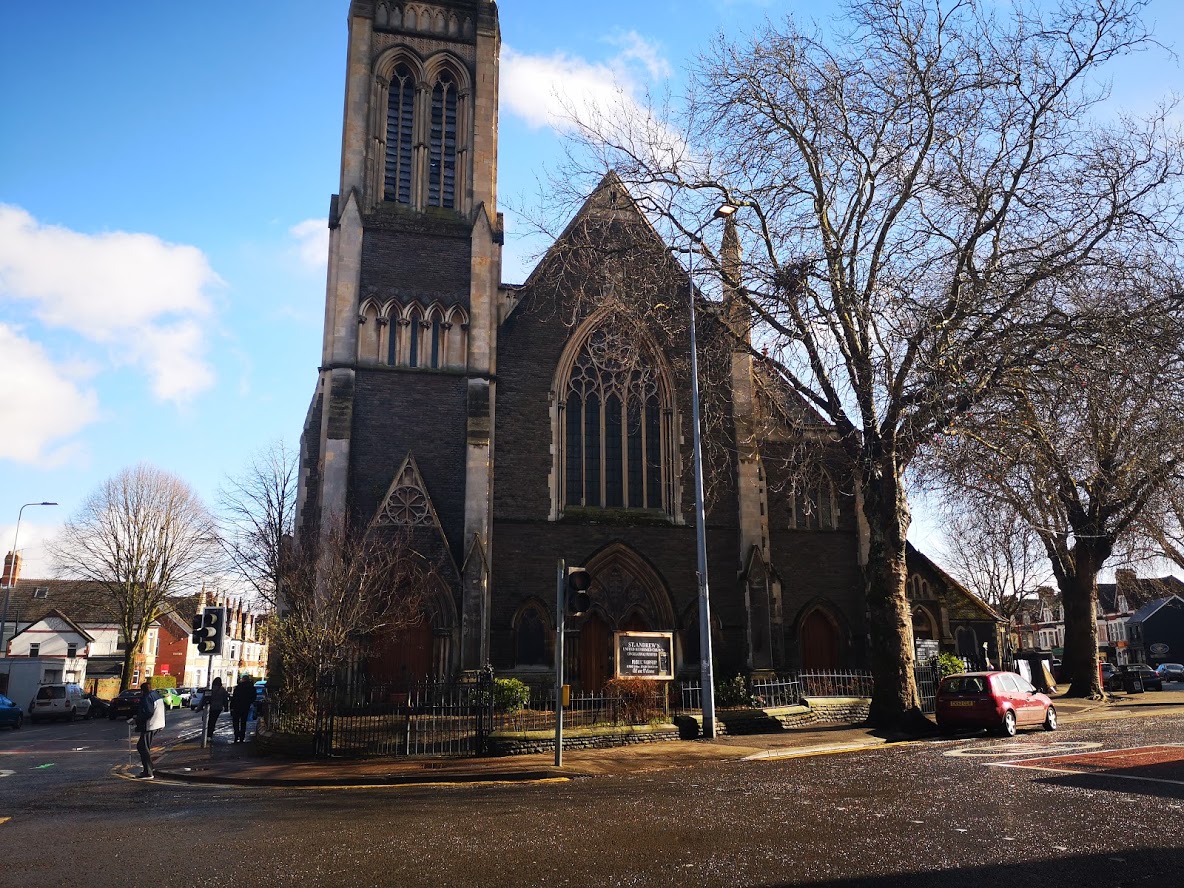 TWO Roath churches have suffered break-ins where thieves have ransacked the buildings searching for things to steal.
The most recent incident happened at St Andrews United Reformed Church on Penylan Road between 9pm last Wednesday and 6pm Thursday.
The thieves entered the church through a stained glass window to the left side of the church's entrance, and a projector and a digital camera were stolen.
Much of the building was ransacked with most cupboards and doors being forced open, leaving considerable mess.
It came just four days after Albany Road Baptist Church was also broken into in a strikingly similar fashion on the evening of March 2. The thieves stole money and damaged office doors and locks.
Jill Shelton, 73, is a resident and member at St Andrews, said: "To say it was upsetting would be to understate the case."
She also thanked the local community for their response. A projector was donated to them and many have sent messages offering support.
"It wasn't so much what was taken," she said. "It was the feeling of your home being invaded."
St Andrews' Reverend Des Kitto said that some of the elderly members did not attend the Peter Karrie tribute concert on Friday evening due to the incident.
"Some don't want to be left in the church on their own – it has frightened them," he said.
"But there is no need to be frightened, we won't be deterred."
That was no more apparent than this afternoon, when members sat down among broken cupboards and wardrobes to enjoy their weekly art class.
Normal service also resumed at Albany Road Baptist Church, where community co-ordinator Peter Littlechild said he felt proud of the response.
"We patched the window up and carried on," he said.
Mr Littlechild believes it is a sad indictment of how desperate some people are becoming.
"It might be a poverty issue. These people are so desperate and obviously have issues of their own.
"Tackling the social need will be the biggest resolver to crime like this. Our message is ask for help and we will be willing," he said.
The church organise Chomp Club, a food provision scheme to provide fun activities and free meals for financially struggling families.
The windows will be rebuilt with special wooden frames, and Reverend Kitto hopes the two incidents will not turn into a spate.
"We have made steps to warn other churches, as most have lead-lined stained glass windows."
St Andrews had raised £9,000 between October and December of last year, most of which was spent on patching up their roof, but more will now have to be raised for the repair work to the damaged property.
The police have been to both of the scenes and are continuing their investigations to find the thieves. If you think you have any information in connection with either incident, you can call South Wales Police on 101 quoting occurrence number 1900078036.