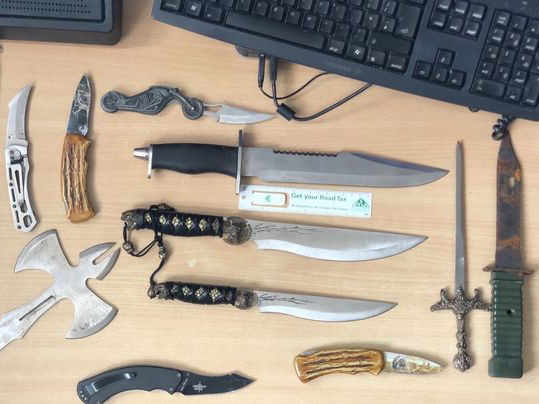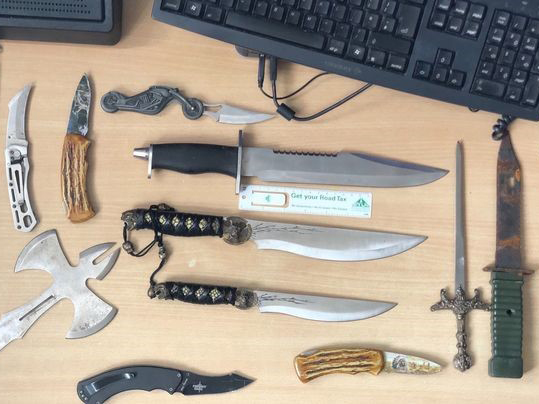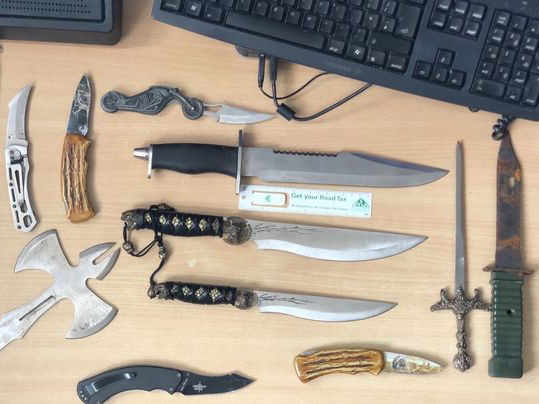 A KNIFE amnesty where bins are available to hand in blades without fear of prosecution is taking place across Cardiff today.
The bins are available at four police stations – in Roath, Cardiff Bay, Ely and Llanedeyrn – as part of Operation Sceptre, a scheme set up by South Wales Police to thwart knife crime, which ends on Sunday.
Another bin is at Maes Y Coed Community Centre.
There were 735 knife-related offences from October 2017 to September 2018, compared to 511 the previous year, latest figures from the Office for National Statistics reveal.
In 2013 there were 372 incidents, which means a 49% rise in five years.
Some residents are unconvinced that the amnesty bins will be an effective way of decreasing the number of crimes in the city.
Robert Oros, 25, who lives in Roath, does not think the bins will collect many knives.
"While I think the police are doing the right thing, I think most people who are carrying knives will not be willing to hand them in," he said.
"And the problem is we all have knives at home, and although it's illegal to carry them in public, I don't think people care."
Audrey, 93, who has lived in Cardiff all of her life, believes the problem lies with the lack of community spirit in the city.
She said: "I don't feel safe anymore, especially when it gets dark.
"Society has changed so much compared to when I was a young woman. Everyone used to leave their doors open, but we don't have that connection with our neighbours today. We don't respect each other, and ideas easily get into young minds."
Operation Sceptre also involves officers liaising with stores that sell knives to ensure trading standards are being followed, as well as visiting schools and community hubs to emphasise that knife crime will not be tolerated.
A spokesperson for South Wales Police said: "This is not a one-size-fits-all tactic, but something that will ensure each area takes a specific, targeted and intelligence-led approach.
"We cannot do this alone. We continually work with partner organisations such as Public Health Wales and education authorities to tackle these issues, and partnership operations with local authorities and Trading Standards to ensure that legislation is being adhered to."
One resident of Cardiff, who would rather stay anonymous, told The Cardiffian they knew of shopkeepers selling knives to under 18s.
However, a hardware shop worker who welcomed a police spot-check today said he is very cautious when selling knives.
Stuart Lock, 43, who works at Worley's Hardware Store, says he has never sold a knife to an underage person,
"I'd deny all under 18s and even early 20s if I was suspicious. The blame cannot lie squarely at our door, it's deeper than that," he said.
He added: "Shops like ours have a massive role to play, and financial profit should never come into it."
Roath Police Station is open for knife collection 10:30 to 19:00, while the other three stations will be open until 15:00.