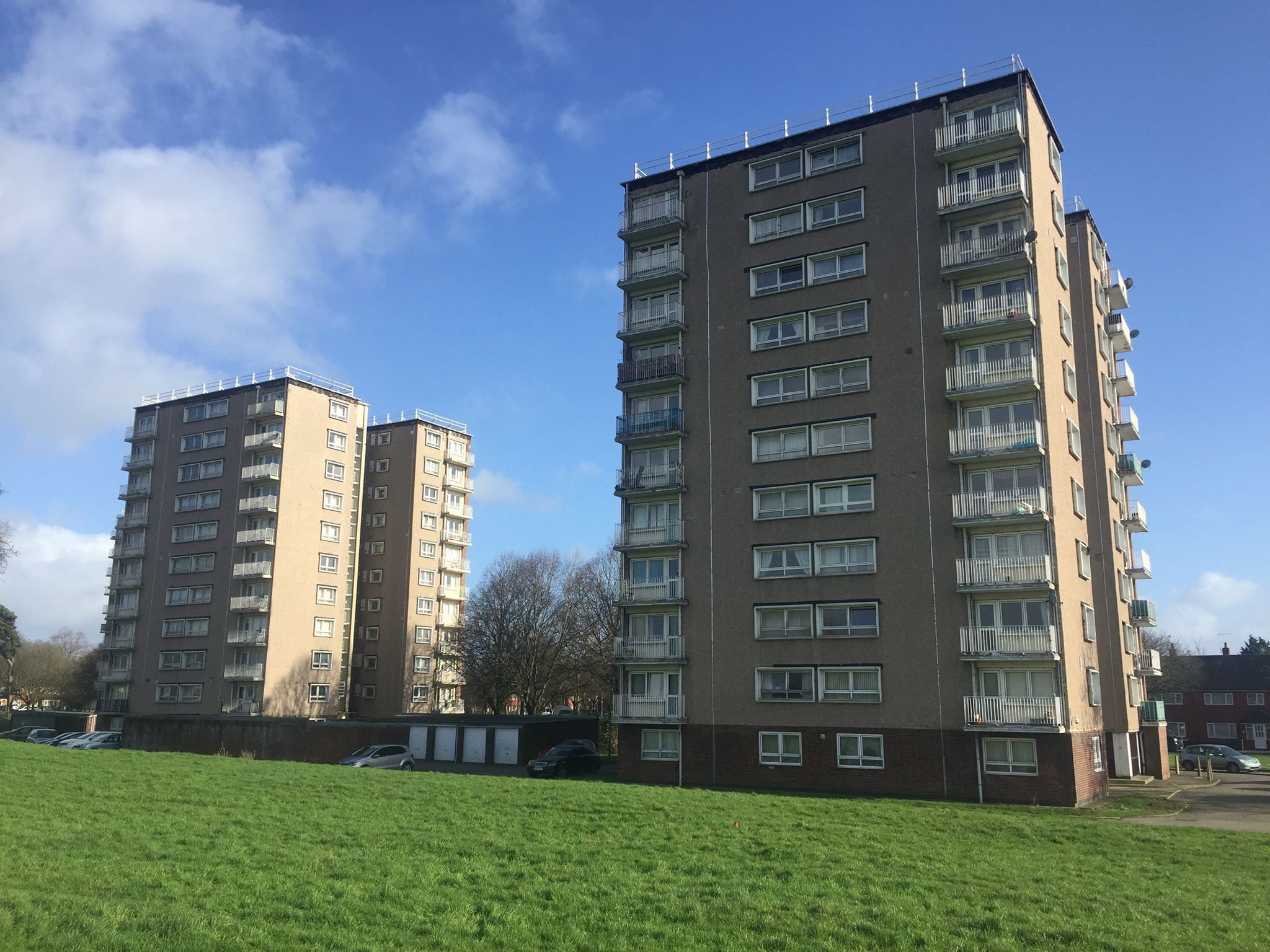 Cold, damp and mould caused by removal of unsafe materials following Grenfell disaster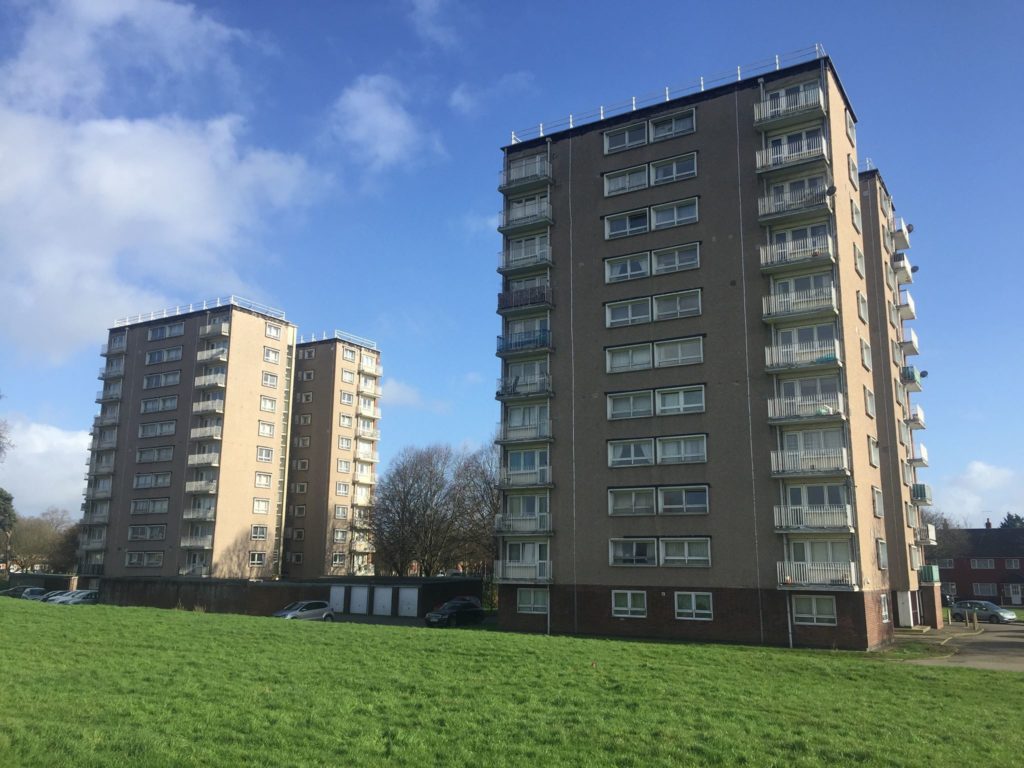 LYDSTEP Flats in Llandaff North are set to be refurbished over 18 months after issues were caused by the removal of cladding following the Grenfell Tower fire.
The cladding was stripped off in January last year after it was found to not meet fire safety standards, and since then residents have experienced cold, damp and mould in their homes.
Lydstep Flats before cladding removal.
Photo Credit: Google Maps.

Lydstep Flats after cladding removal.
Funds were provided for residents to put towards heating bills, and some flats were given a coat of anti-mould paint, but this did not resolve the issues.
A resident, who wished to remain anonymous, told The Cardiffian that many of her rooms were covered in thick black mould.
Black mould on the wall of a 6-year-old boy's bedroom.

Even toys have become infested with mould.
Her six-year-old son's bedroom was one of the worst affected, and even his toys had become infested with mould.
"The wait is too long. They should not have stripped the cladding off before winter. It's absolutely disgusting," she said.
She also said that when it rained, water got into the flat through gaps in the walls.
Mould spread throughout the flat.

Damage even occurred after anti-mould paint was used.
"I have been here 14 years, and I have never had damp at all. I know they gave us money for heating, but that's not the point," said Norma Donnelly, a resident of Lydstep Flats.
"My bills have never been high, but when I get them now, I am afraid to see how much it will be."
Multiple meetings have been held with residents and councillors to find a solution.
"I have been to quite a few meetings, but I gave up in the end. They tried to say it was my fault because I didn't have enough ventilation," said Mrs Donnelly.
Cabinet member for Housing and Communities, Lynda Thorne, announced at a council meeting on January 30 that refurbishments will begin in late summer of 2020.
"What about now? My heating is fully on and it's still cold," said Mrs Donnelly.
Julie Morgan, Assembly Member for Cardiff North, said: "There has been a long history of problems – the removal of the cladding caused a lot of trouble.
"I spent hours, along with Councillor Dilwar Ali, visiting residents in every single flat at Lydstep Flats to hear about concerns which emerged after the council removed the cladding."
At the council meeting on January 30, Coun Thorne advised that a brick-based cladding is the preferred option as it is safe and needs little maintenance.
"The residents, I have to say, have been really patient, and if we could have done it any quicker, I'm sure we would have," said Coun Thorne.
A council spokesperson said: "Following the Grenfell tragedy, the council took immediate steps to ensure the safety of our council tenants in high-rise blocks.
"The cladding was removed to ensure the safety of residents. We know this appears to have caused some issues for residents and have provided compensation. We have also visited any residents to offer solutions to the problems they experienced, including putting internal insulation in the worst affected flats.
"Work to replace the removed cladding with a brickwork solution is now expected to start later this year. Windows throughout the blocks will be replaced and balconies will also be upgraded.
"We would like to express our thanks to residents for their patience and co-operation during this time."