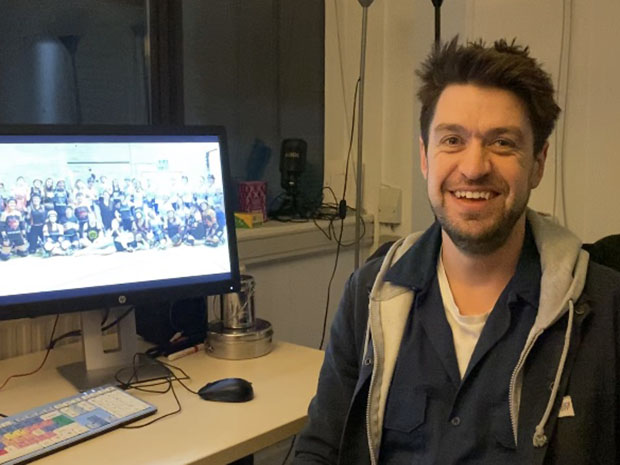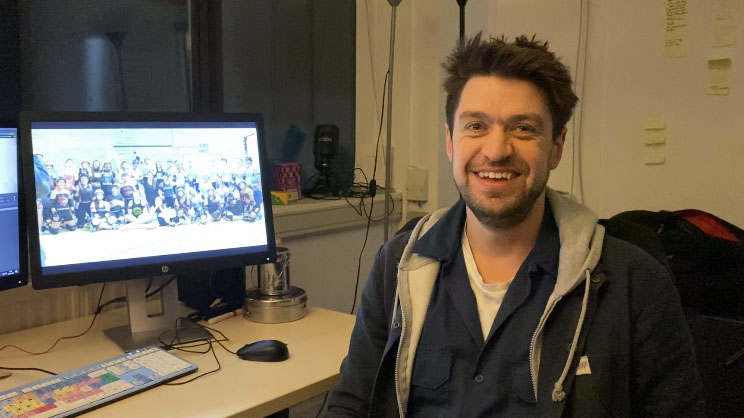 Women of Tiger Bay Brawlers to star in documentary for BBC Wales
A FILM director, who lives in Cardiff, has been nominated for a Royal Television Society award for his documentary about a women's roller derby team based in Rumney.
Roller derby is a contact sport played by two teams of five members roller skating anti-clockwise around a track. Games are 60 minutes long.
Hell On Wheels, a 40-minute film broadcast by BBC Wales, follows the Tiger Bay Brawlers team as they prepare for the 2019 European Championships.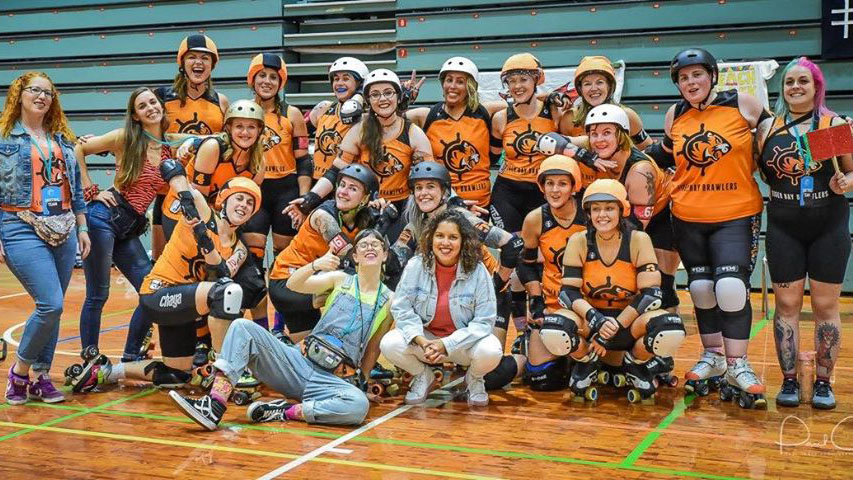 During the documentary, the players also describe how roller derby has helped their mental health.
Toby Cameron, 34, of Adamsdown, was nominated for the RTS Cymru Breakthrough award for his direction of the documentary.
"Although I'm 34, my TV career is still quite young, and Hell On Wheels is the first film where I've been the sole director-producer," he said.
RTS Cymru awards have traditionally been given to students but, as of 2020, working directors can enter clips of their material.
The Breakthrough award is set aside for rising stars in the industry.
Mr Cameron has only been directing television for the last three years. In the 10 years before that, he worked as part of a team making commercials and music videos.
He said: "RTS is a really respected organisation and the television industry is all about trust."
"You can be an amazing shooter, but if you haven't got people that trust you to deliver, you won't be able to get those commissions," he said.
He entered Hell On Wheels for an award to draw attention to his work.
"It's not always about winning, just being one of those four names is really great, because people in the industry do take notice of it.
"Since it's happened, quite a few people have emailed me to say, 'Well done' and suddenly they're a bit more interested in what you're doing," he said.
The film was commissioned by BBC Wales under the New Directors Scheme. It will be followed up by a three-part series this year, when the Brawlers head to the 2020 European Championships.
Mr Cameron was asked to produce something "fresh, young and dynamic" for a younger audience.
"We were doing research into women in sport, and came across blogs from the Tiger Bay Brawlers about mental health and sport.
"From the moment I started speaking to them, I became aware that these were really great people that would be amazing to capture," he said.
Laura Kemp, 31, from Llanelli, is the vice-captain of the Brawlers' A team.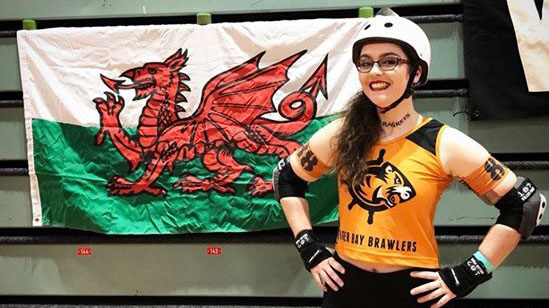 She said: "Toby saw us for the athletes and the family unit that we are.
"Making the documentary brought us all closer together and has really gone a long way in deepening our appreciation for everything roller derby gives us."
"We're so proud of Toby and his nomination. He's already the winner in our eyes," said Ms Kemp.
Mr Cameron's nomination is also a chance for him to thank everyone who helped make Hell On Wheels.
"There were a lot of people that made that film. Alright, I was in charge, but I was working with an executive producer who guided me through the process – and an editor as well.
"It feels a little bit of a shame that it's just 'Toby' for the Breakthrough award," he said.
Together with Sophie Pollock, 40, an editor from Grangetown, Mr Cameron is now working on the follow-up series for BBC Wales.
The winners of the RTS Cymru awards will be announced on February 27, at Cineworld in Cardiff.