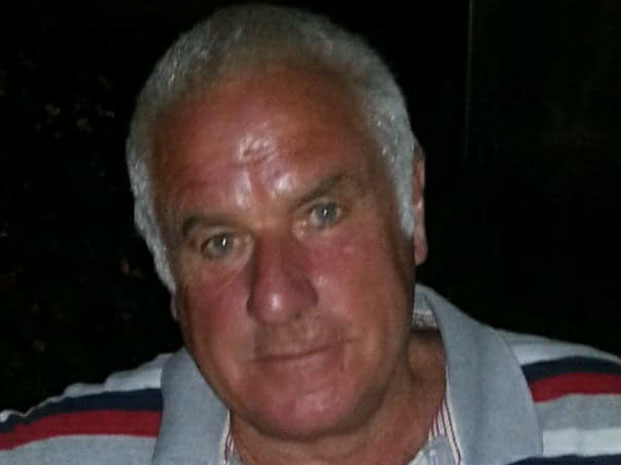 A FAMILY in Rumney have organised an event in memory of a man who lost his life after a heart attack outside his place of work.
Have a Heart is in memory of David Crockett, 63, who collapsed outside Ian Williams property service in Rumney in October 2017.
He was found by Charlene Lijertwood, 30, of Greenway Road who called her husband Dominic, 38.
Mr Lijertwood performed CPR on Mr Crockett for 24 minutes while waiting for an ambulance to arrive with a defibrillator.
No local school, workplace or nearby building had a defibrillator, a device which delivers a pulse of electric current to the heart.
Cardiac arrests can prove fatal without timely intervention. If a defibrillator is used and effective CPR is performed within three to five minutes, survival chances increase from six per cent to over 50 per cent.
Mrs Lijertwood said: "If we had a defibrillator in the area maybe the chances of survival for David would have been higher. With the pressure that the ambulance services are under, it is vital that people learn the basics of CPR."
After the death of Mr Crockett, Mrs Lijertwood set up a fundraising page to collect £1,000 to buy a defibrillator. Anthony Rich, 52, from Rumney, is an advanced technician at the Welsh Ambulance Service and helped the fund.
"When I came across the post I wanted to donate something back on behalf of the ambulance service," said Mr Rich.
"In Cardiff, there is one ambulance per 50 people meaning we can't be everywhere and it is hard to respond to all cases. It's vital that people know how to do basic CPR in case of an emergency."
Mr Rich will be at the event on Saturday providing free CPR education.
"It's definitely something I think everyone should learn because you never know when you'll need it."
Mrs Lijertwood also contacted Welsh Hearts, the leading charity for providing CPR training across Wales. They have placed defibrillators in every hotel and theatre in Cardiff.
Welsh Hearts director Sharon Owen said: "Every public place should have a defibrillator and we're trying to make that happen. We teach CPR across Wales and believe it is an essential skill for anyone to have.
"Performing CPR is so simple but until you don't try it, you'll never know. We need to take that fear out of people. Being able to perform CPR massively increases the chance of survival.
"Most people would have to rely on a bystander to help so we want more people to learn how to do CPR. No one should die in Wales due to a lack of public access defibrillator in the event of an emergency."
The charity has also organised sessions at schools and football clubs to educate young people on CPR. One of these was at Eastern High School in Rumney.
"All the kids enjoyed it, and everyone had a go, you could see they learnt a lot and we want to educate more people," said Mrs Owen.
The charity has started a scheme to place defibrillators in all local pharmacies as these are usually well known in the area.
Mrs Lijertwood added: "That day my husband did all he could to save David, but it wasn't possible. If there was a defibrillator available, we may have had a better chance.
"For us, it was thinking how we can prevent this happening to the next family. The education is vital for the next generation and it can help save lives in the future."
Mr Lijertwood said: "He had all the help available. I'm glad I was able to utilise my training and experience to try my best and help David."
The event will be held at the Earlswood Social Club on Greenway Road, Rumney, from 1pm to 3pm. The defibrillator will be handed over and red biodegradable balloons will be released in David's memory.
Any extra money raised will go to Welsh Hearts.