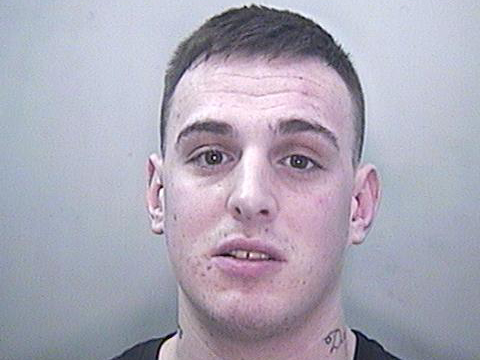 A MAN marked his 21st birthday in Cardiff Crown Court today by being sent back to jail for having a mobile phone in prison.
Karl Taylor, who was 20 at the time, was serving a sentence for group fighting in public, and criminal damage while in prison, when he was caught with a mobile phone.
They are prohibited items in prison and having one carries a maximum sentence of two years imprisonment.
At 11.20pm on October 12, a guard was patrolling Wing B of Parc Prison, Bridgend, with a mobile phone detector when a signal was picked up in the cell of Karl Taylor, of Quayside Road, Fairwater.
The guard tried to enter the cell but found the door was jammed.
He saw Karl's cellmate, Jermaine Taylor, 20, of Cromwell Road, Newport, trying to put a black mobile phone down his pants. The charger was still plugged in to the wall.
Kathryn Lane, representing Karl Taylor, said prison phones were turned off at 11pm but because of his ADHD, Karl needed to speak to his partner later than that.
Names and numbers in the phone were compared to those on the prison's approved visitor and phone list. Both parties had only used the phone to contact friends and family who they were already allowed to contact.
Karl Taylor was released from prison in December but appeared in magistrates court earlier this month. Today, he was given an eight-month prison sentence.
Jermaine Taylor, who is currently in prison for a Class A drugs offence, was given an eight-month concurrent sentence.
Honourable Judge Tracey Lloyd-Clarke expressed concern for the security of prisons and told the co-defendants "this is offence against the criminal justice system, you were incarcerated as a punishment".