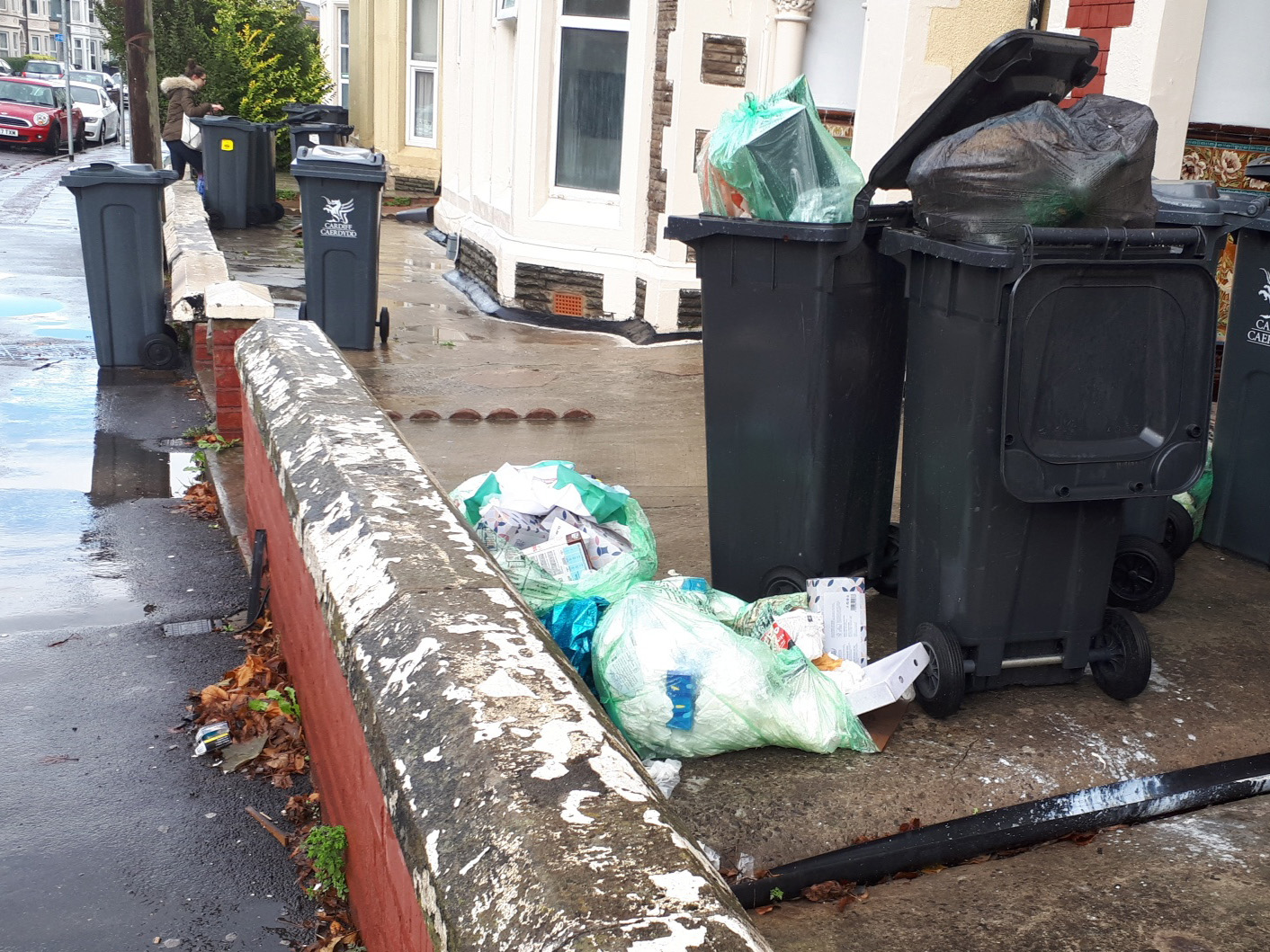 CATHAYS residents are banding together to clear litter and make the area a cleaner gateway into the city.   
Litter was identified as a top priority for residents in Cathays in the last Pact meeting. Residents reported that students who leave bottles and cans on walls or bins added to the problem. 
Colum Road was particularly criticised by one resident as it is a main route into the city centre during major events, such as the rugby autumn Internationals. 
The resident, 32, who is behind the Twitter account: @DirtyCathays said: "Colum Road is not a very nice place to live.
"It is easy to spot the difference between student houses and non-student houses." 
The same resident suggested that overflowing bins contribute to the issue because the council does not take black bags.  Those left behind because they won't fit in the bins can become ripped and cause mess to spread down the street. 
Students' Union ethical and environmental officer, Nia Jones, 21, said: "Autumn rugby Internationals are also a huge source of litter in our city. I think we need to tackle the problem holistically, instead of putting all the blame on one group of people. 
"Hopefully through combined efforts of the universities, unions, students, residents, businesses and the council we can all put our best foot forward as a cleaner, unified Cardiff." 
Cathays councillors want more bins installed around the area on large roads  such as Woodville Road, Cathays Terrace and Senghennydd Road.  There is also a proposal for a bin outside Cathays Library. 
Litter picks are organised each month in a different location by Keep Cathays Tidy, a group which aims to connect residents to make the area a pleasant place to live. 
Paulus Thurlbeck has lived in Cathays for about 20 years and is a regular face at the litter picks. He said: "we know there are very many people doing their own picks on a very regular basis.  
"Where we were litter picking today, we know of at least two families there who go around cleaning regularly.  They just do it because it's the right thing to do." 
Mr Thurlbeck said Colum Road would be a difficult challenge but he suggested focusing just on that street in future as it is one of the entrances to the city centre.