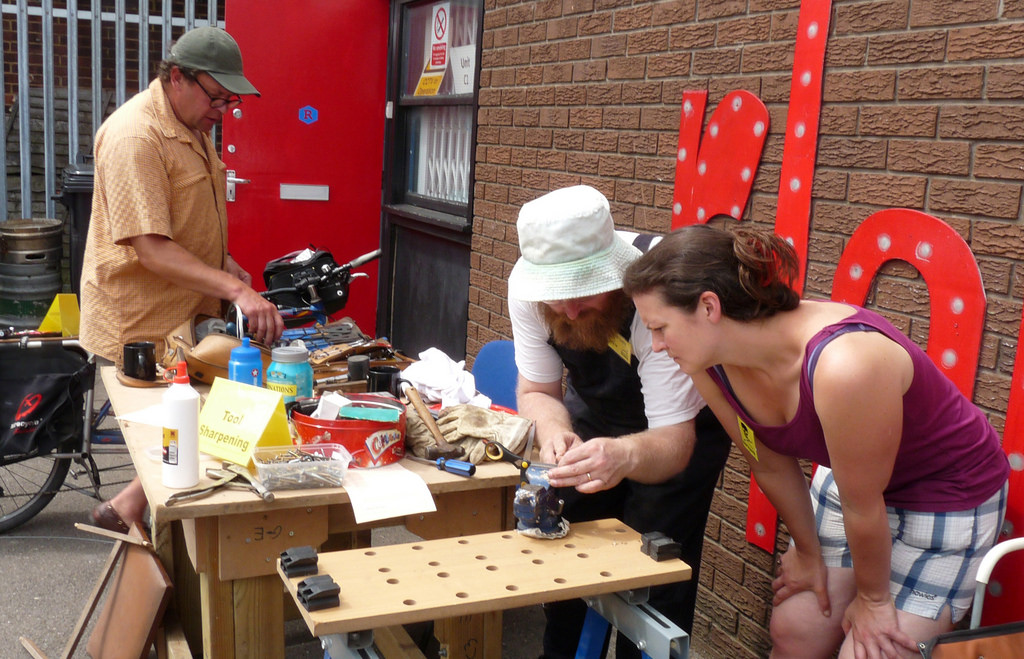 FOLLOWING the success of the Repair Café in Cathays, the charity is heading for a new venue in Grangetown on Sunday.
The Repair Café originated in Amsterdam in 2009 and now there are over 1,400 worldwide.
The charity describes them as "free meeting places all about repairing things together. In the Repair Café, you'll find tools and materials to help you make any repairs you need.
Visitors who bring their broken items from home – including clothes, furniture, electrical appliances, bicycles, crockery, appliances and toys – can get help from expert volunteers.
"It's an ongoing learning process. If you have nothing to repair, you can enjoy a cup of tea or coffee. Or you can lend a hand with someone else's repair job."
Joe O'Mahoney, who runs the charity in Wales, said: "We set up and ran the Cathays one about nine months ago, it is all a bit of an experiment but so far it is going well,
"We have around 80 volunteers on our books, but typically 15 turn up to each event,
"People bring anything: electrics, furniture, toys, computers, torn clothes. We do an MOT on bikes as well."
Cathays Repair Café is run out of The Table, which is a café  inside Pentyrch Baptist Church on Pentyrch Street.
"It was immediately popular with a lot of refugees, so much so that we decided that we should set up another one in Splott in the Oasis refugee centre, so that instead of them always coming to us we can bring a Repair Café to them," said Dr O'Mahoney.
"The Splott Café is being set up to run on April 14."
The charity plans to have a Repair Café available in Cardiff every weekend. So when Moseem Suleman of Cardiff Community Gateway asked for one to be set up in Grangetown, plans immediately were put in place.
Once the Grangetown Café is set up and the Splott one goes ahead, the next venue may be in Butetown.
Repair Café is funded by donations and its fundraising. "People normally put some money in a donation pot but we are going to set up a donations website page in a couple of months."
The objectives of the Repair Café charity's work are:
Reduce landfill and increase recycling and upcycling

Teach people new skills by repairing things together

Help local communities

Change people's mindsets so that they view their possessions in a new light
The new Grangetown Repair Café will be open this Sunday (12pm-4pm) at The Hideout Cafe in the Grange Pavilion in Grange Gardens and will continue to run on the last Sunday of every month.
It is free and there will be coffee and cakes available to buy while your items get fixed.